What's in the Box?
Hyper Cleanse:
Every good detail job starts with Hygiene, you gotta get it clean. And when it comes to 'Next Level' results in this category, nothing even comes close to Hyper Cleanse.
Cleans, carpets, upholstery, leather, Vinyl with amazing results.
Also cleans information and GPS screens, cutting through oils and finger prints.
No Harmful solvents, or chemicals that can dry out or damage surfaces. 
Griptonite Detail Brushes:  

Whaoo.. Wait a minute, your just a casual user - do you really need a set of world class detail brushes?  Our response to that is: Do you want your Spouse and children to see you toiling with an old towel trying to get into those nooks and crannies? Of course not. Lithium Brushes are the best money can buy and you are basically getting them for free. So demonstrate some dignity and remember- nothing says "Playa" better than a good set of well organized scrubbers.  
Kit comes with two synthetic brushes for delicate interior jobs.
Also comes with two natural Boar's hair brushes for the heavier jobs.
Ergonomic no slip handles which are soft and easy on the hands.
Super nice carry case, the your brushes are protected and organized. 
Inner Space: 
Our Goal at Lithium is not to make things shiny- but to make them Healthy and protected. Inner Space is without a doubt the best conditioner and U.V. inhibitor on the planet. Its low sheen formula will make surfaces look like they did the day your car rolled off the assembly line. That is why NASA chose Inner Space as their official interior detailing product. Ok, they really didn't, however, if they needed an interior product we are pretty sure they would use Inner Space.
Conditions and protects better than any other detailer on the market.
No Shine, no oily feel, just a beautiful factory look.
Smells incredible, but not over powering. (nobody likes that)
Leather Love:
Yes, we do make light of most things around here - and why not ? What we do is spectacularly fun (most days:) However, there is one thing we take very seriously and that is the care and feeding of fine leather seats. Whether coated or not, if you do not take care of them they will dehydrate and start crease and crack. Leather Love will prevent this from happening. If it has been a while since your Leather had a drink, Leather Love will actually help reverse some of the damage- within reason of course.
Best way there is to help severally dry leather.
Filled with natural ingredients that will make leather look awesome.
Moisturizes and protects like no other product on the market.
Hide Rehab: 

All the boxes have been checked and your interior is amazing- afternoon well spent. Now it's time to keep things looking new and smelling great. Hide Rehab has the ingredients to do just that. All natural with a very slight hint of Coconut oil. Hide Rehab not only maintains and protects your seats, but we swear also elevates moods as well. You decide.
The cornerstone of all leather maintenance programs. 
Goes on incredibly smooth and instantly transforms leather surfaces.
All natural ingredients, which condition and protect.
Free shipping over $75! All in-stock products ship within 24 hours and have an expected delivery of 3-4 business days for the continental US.
If you're not 100% Satisfied with your product please reach out and we will assist with a return or a solution to make it right.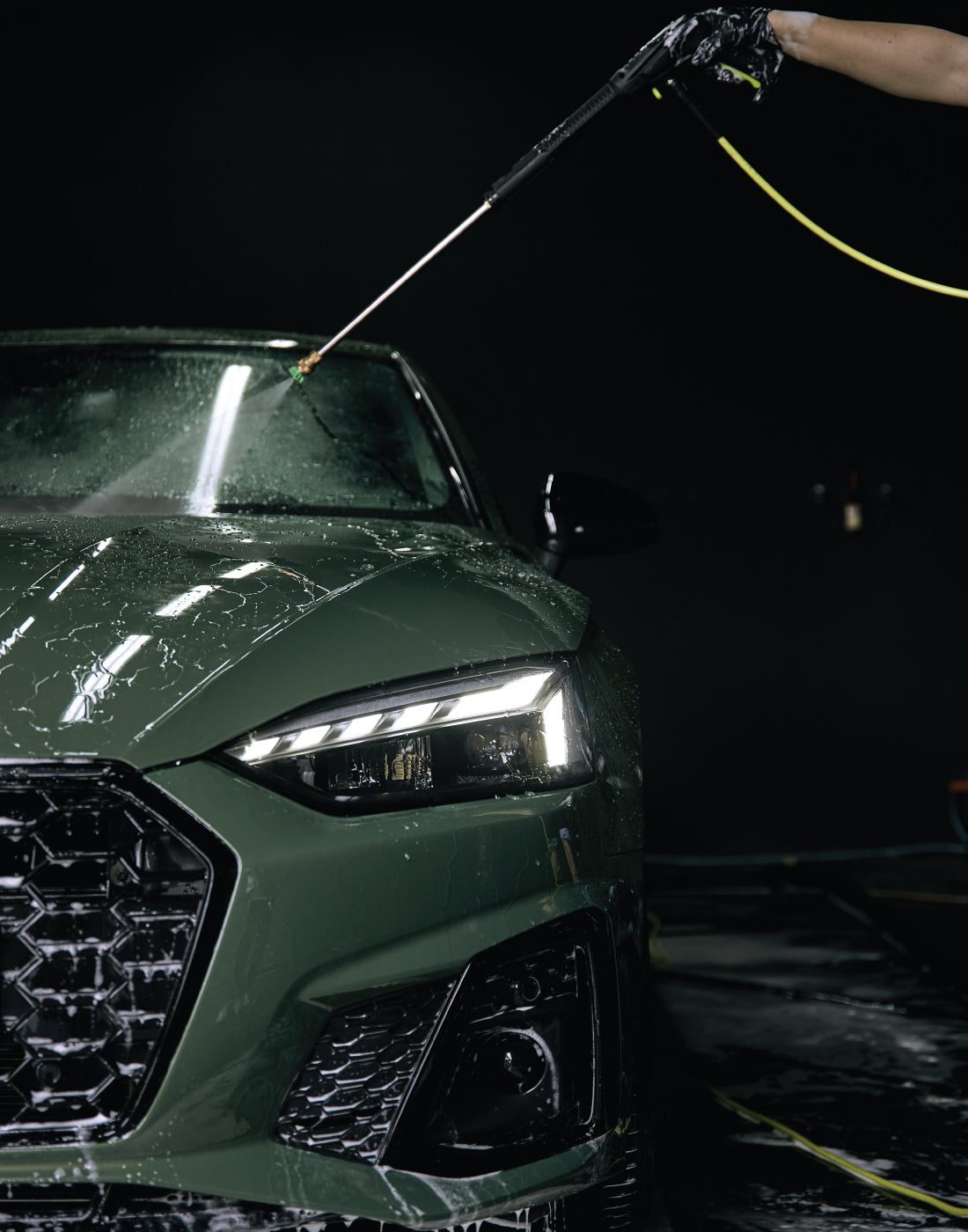 Our Philosophy
At Lithium we never look at the cost of an ingredient or scrutinize if something can be made cheaper. Our focus has always been on quality results and keeping surfaces healthy.
We 100% stand behind everything we sell. If you're not fully satisfied we will make it right.
It depends on your location. Orders placed with in stock will normally be shipped within 48 hours. You will receive an emailed shipping notification along with your tracking number. All orders are sent priority mail. Normally 1-3 business day service depending on your region.
We are happy to help you via email or in person with one of our detailing experts. Please call 801-750-9997 or email info@lithiumautocare.com or on our live web chat.