GLOW MAXX 
Waterless Wash.
Want to see a Professional Detailer squirm? Tell him "you can't talk right now, you are about to do a waterless wash on your car" :) Ok, we admit it, we were the same way for many years. Always telling people that "A waterless wash was a great way to ruin a nice paint job" However when we realized how many gallons of water it takes to wash a car and how many people in the world lived in places where access to a hose spigot was not available. We promised to 'look into it further'.
Our real motivating factor though; was the fact that ' contrary to popular belief overwashing your car is not great on the paint". Drying it out and creating micro scratches. So we formulated Glow Maxx to safely lift up light dirt and grime, while lubricating (far better than water) the surface, protecting it from micro scratching. Then we threw in some paint conditioners that leave a just detailed sort of shine. There, now you can consider yourself a "True Activist" save the planet and your paint..
What makes Glow Maxx better than water?
Saves up to 60 gallons of water per wash.

Hydrates and conditions paint with each application.

Contains extremely effective lubricants to eliminate micro scratches.

Produces an incredible and immediate shine.
Expectations:
Cleans moderately dirty surfaces without water. If your car is caked with mud- no bueno. As a result of advanced lubricating technologies contained in the formula, Glow Maxx will not scratch or mar painted surfaces. Glow Maxx will make your paint hydrophobic, incredibly slick and shiny.

Our favorite time and place to use Glow Maxx:
Considering the fact that your paint gets nourished every time Glow Maxx is used- we do it all the time ! It usually requires a cold beverage to get things moving in the right direction. However, after that it is smooth sailing.

Products the Glow Maxx plays well with:
Glow Maxx is the solemate of ceramic coated cars everywhere, helping to prolong their life. Ceramic Slam and Glow Maxx are a great combination. As are Seal and Squeal and Ignite.

FAQs:

Q: How dirty can my car be when using Glow Maxx ?

A: This is where a bit of common sense can go a long way. We have tried just about every possible scenario to see where the limit is and it really comes down to: If you scrape it with your fingernail and debris is heavy enough to fall to the ground, the surface needs to be rinsed first. Also if your car is right on the edge of too much gunk, a wet microfiber can really help.

Q: Are there any surfaces I should try to avoid when using Glow Maxx?

A: When it comes to the exterior of your car, boat, bike, personal watercraft and dirigible, nothing is off limits spray away.
Free shipping over $75! All in-stock products ship within 24 hours and have an expected delivery of 3-4 business days for the continental US.
If you're not 100% Satisfied with your product please reach out and we will assist with a return or a solution to make it right.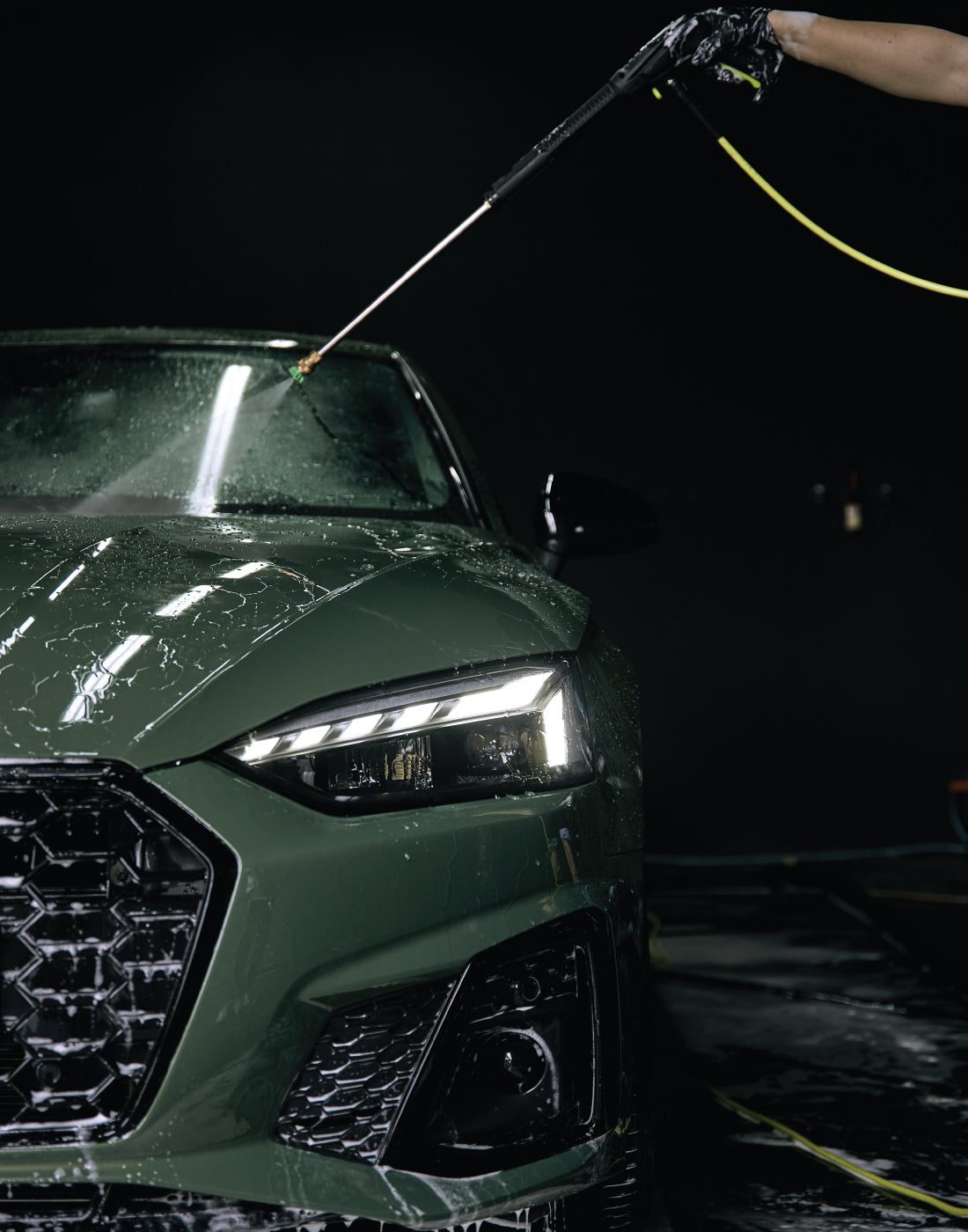 Our Philosophy
At Lithium we never look at the cost of an ingredient or scrutinize if something can be made cheaper. Our focus has always been on quality results and keeping surfaces healthy.
We 100% stand behind everything we sell. If you're not fully satisfied we will make it right.
It depends on your location. Orders placed with in stock will normally be shipped within 48 hours. You will receive an emailed shipping notification along with your tracking number. All orders are sent priority mail. Normally 1-3 business day service depending on your region.
We are happy to help you via email or in person with one of our detailing experts. Please call 801-750-9997 or email info@lithiumautocare.com or on our live web chat.