SLATHER 
Spray On Leather Conditioner & Cleaner
If you are looking for the best possible way to quickly condition, clean, and protect your seats, then you shall look no further. Slather will keep your interior hides healthy and smelling great while shielding them from U.V. rays and dry climates. Both of which have a tendency to suck the life out of your leather. 

Slather is high on moisture, low on shine, and is formulated to remove bad oils (the kind that comes from your skin) and replace them with clean healthy conditioners. Leaving leather how the manufacturer had intended, soft, low sheen, and supple.

Why Slather is the best all-in-one cleaner and conditioner for Leather.
Lifts and removes bacteria-laden oils that feed on leather.

Moisturizes and conditions - while it cleans. The Ultimate Multi-Tasker!

Infused with real leather for the perfect scent.

Great for steering wheels, Dashboards, and consoles. (not for Alcantara or Suede)
Expectations:

Slather -Bio Cleanse is not an "All Purpose Cleaner" it was not designed to remove gum, Slurpee stains or blood. But instead lift bacteria laden oils and dirt, which come from your skin and other sources. No, these types of things are not harmful to you, however, they do have to eat to survive and in most Bacterial Cultures, leather is considered a delicacy. Therefore, you want to keep your seats and steering wheels clean, conditioned and protected.

When and where we like to use Slather:
Truth is when you show up to Lithium for your first day "on the job" you are issued a fake plant for your office and a bottle of Slather to keep in your trunk. As nobody should be caught not having some good "juju" for their leather.

What other Products is Slather compatible with?
Nothing is a better topper for a good scrubbing with Slather than Hide Rehab. Or if you are really doing a deep dive with your interior, Leather Love also works amazingly well.


FAQs:

Q: Does Slather have a particular scent?

A: Yes, the scent is made from actual ground up leather, which rejuvinates your leather with each application.

Q: When would I use Hyper Cleanse vs. Slather ?

A: As the saying goes: "Nothing beats a specialist". Hyper cleanse does one thing, it cleans and does it better than anything else on the planet. Slather on the other hand, cleans, moisturizes and protects. So if the dirt and grime are at exceptionally high levels, use Hyper Cleanse. If it is a monthly or weekly maintenance clean up, it is Slather all the way.

Free shipping over $75! All in-stock products ship within 24 hours and have an expected delivery of 3-4 business days for the continental US.
If you're not 100% Satisfied with your product please reach out and we will assist with a return or a solution to make it right.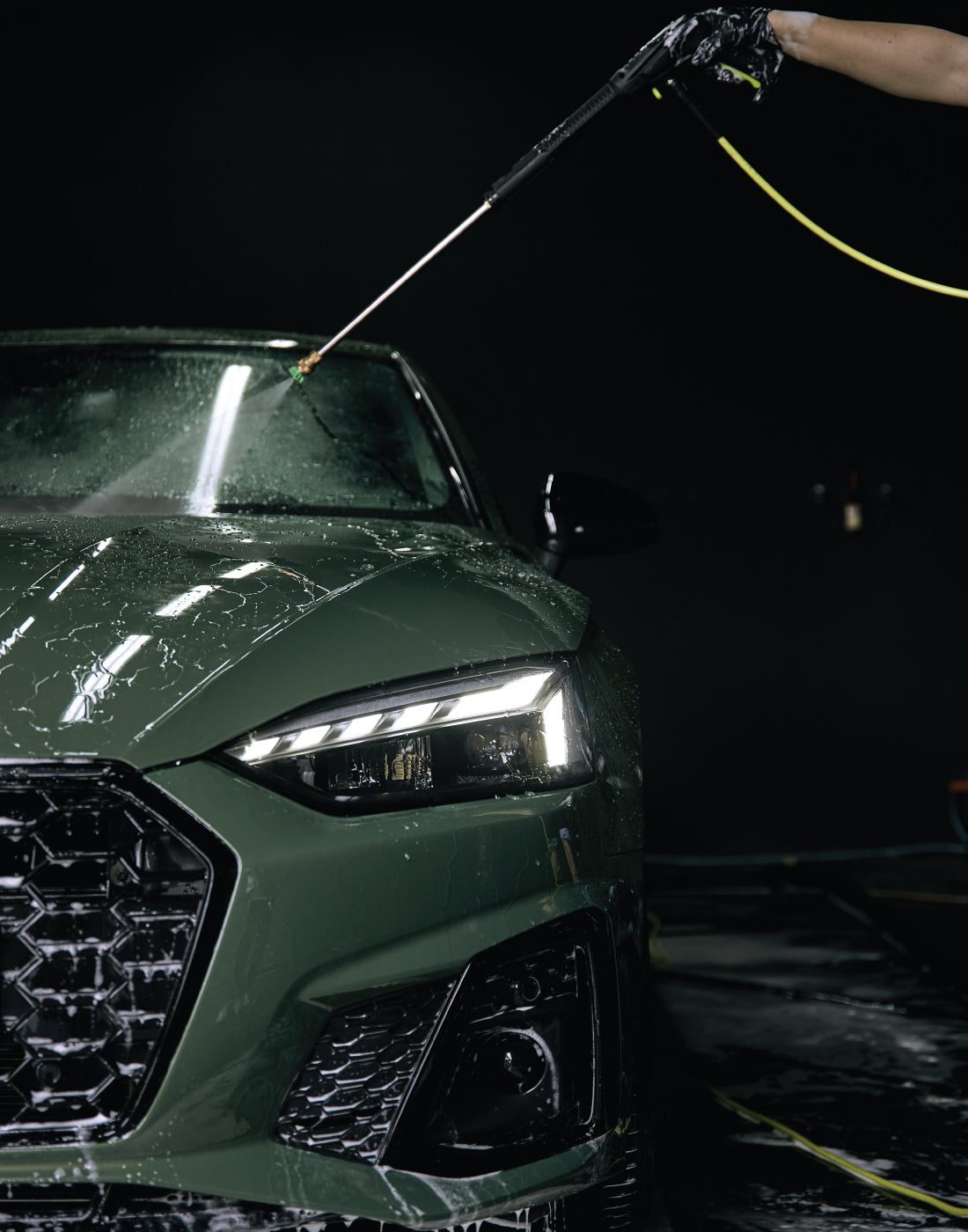 Our Philosophy
At Lithium we never look at the cost of an ingredient or scrutinize if something can be made cheaper. Our focus has always been on quality results and keeping surfaces healthy.
We 100% stand behind everything we sell. If you're not fully satisfied we will make it right.
It depends on your location. Orders placed with in stock will normally be shipped within 48 hours. You will receive an emailed shipping notification along with your tracking number. All orders are sent priority mail. Normally 1-3 business day service depending on your region.
We are happy to help you via email or in person with one of our detailing experts. Please call 801-750-9997 or email info@lithiumautocare.com or on our live web chat.