DETAIL BRUSHES Premium Brush Kit- Featuring Griptonite.
Using detail brushes can be a slippery business and over the years we hated the fact that nobody seemed to care. So in 'True Lithium Style'  we designed a better one. Our brushes feature ergonomic handles which have been covered in a material we call "GRIPTONITE". 
The beauty of this material is: the wetter and sudsier they get, the more they grip your hand.
We love Synthetic Brushes for doing light interior jobs, where the bristles collect the dust and never scratch delicate surfaces (so we included two of them for you)
We also love Natural Boar's Hair Brushes for doing tough, dirty jobs where chemicals may be involved; these brushes will stand up to the harshest environments you can dream of. (so we include two of those) It is also noteworthy to mention that; all Lithium Detail brushes utilize a stainless steel cup that grips the bristles like no other and last for years.
Lithium detail brush kits come with a super tough waterproof reusable case, so they all stay in one place and are ready when you are. 
Why This brush set is not only the best but most expensive you can buy.
Griptonite Brushes are covered under Lithium's "Unconditional lifetime warranty" You will never buy another set again. Guaranteed.

These brushes will stay firmly in your hand, no matter how wet and slippery the job gets.

Easy to use. Easy to store- each set comes with an extremely handy carry case.

Made with the highest quality bristles available. We hand selected each boar for the quality and shine of his coat:) 
Expectations:
We made these brushes based on what we wanted and never even considered what specifying this level of quality might cost. Sure we almost threw up when we saw the price. But… They really did exceed our expectations in every way. As they will yours..

When and where we like to use Griptonite Brushes:
As we mentioned the synthetic bristles are designed for the interior, they are super soft and can be used with confidence on even the most delicate trims and woods. The Natural Boar's hair holds up to the most insane abuse you can imagine. Wheels, Brake Calipers, Engine parts, etc.

What other Lithium products go well with the Brushes:

Double Tap Soap, Hyper Cleanse All purpose cleaner. Or you can use them dry for collecting dust and dirt from tight spaces.

Provide a complete set of brushes that will cover all your detailing needs. A set that comes with two synthetic brushes for more delicate interior jobs and two Natural Boar's hair for heavier exterior work. Then make the grips out of a soft rubber blend that are easy to grip and come up with a cleaver name for above mentioned handles "Griptonite" then put all them in a highly durable and handy carrying case which will keep them in great shape and always easy to locate.

WHY YOU NEED GRIPTONITE DETAILING BRUSHES:

Well we are not sure that you do need them.. Oh wait a minute everyone needs a good set of brushes in their arsenal of detailing tools and if you are going to the trouble of buying a set, you might as well own the best! The best part is with Lithium's UNCONDITIONAL LIFETIME WARRANTY it will be the last set of brushes you will ever need.


Free shipping over $75! All in-stock products ship within 24 hours and have an expected delivery of 3-4 business days for the continental US.
If you're not 100% Satisfied with your product please reach out and we will assist with a return or a solution to make it right.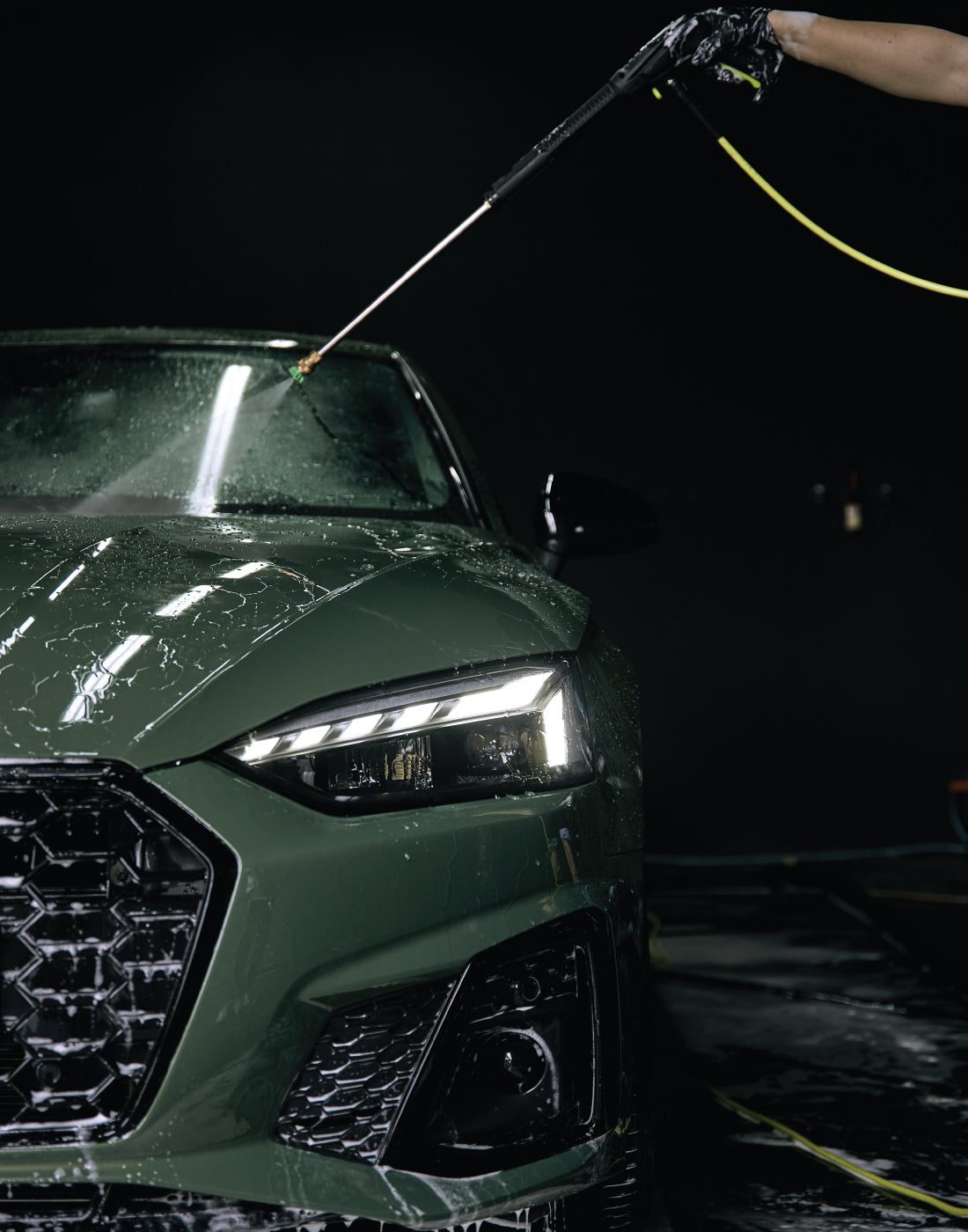 Our Philosophy
At Lithium we never look at the cost of an ingredient or scrutinize if something can be made cheaper. Our focus has always been on quality results and keeping surfaces healthy.
We 100% stand behind everything we sell. If you're not fully satisfied we will make it right.
It depends on your location. Orders placed with in stock will normally be shipped within 48 hours. You will receive an emailed shipping notification along with your tracking number. All orders are sent priority mail. Normally 1-3 business day service depending on your region.
We are happy to help you via email or in person with one of our detailing experts. Please call 801-750-9997 or email info@lithiumautocare.com or on our live web chat.