THE MOST EFFECTIVE LEATHER, PLASTIC, AND VINYL CLEANER YOU CAN BUY.

Sometimes we take things too far. Although, when it comes to having the power to clean and remove practically any stain from the surfaces in your car- can you really go too far? Hyper Cleanse all-purpose cleaner cleans just about anything without using ingredients that will harm the environment or dry out what it is cleaning.

It was initially formulated as a leather cleaner that would get deep into the cracks and remove the nastiest of stains and grime - without drying out the hides or leaving a residue. However, over the years, we (and just about everyone else) started using it on carpet, vinyl, tires,  and anywhere they wanted an ultra-clean surface ultra fast.  

Why Hyper Cleanse is the Best All Purpose Cleaner in the world.
No solvents, yet insanely effective

Hyper Cleanse is the Soulmate of Leather Hides.

Removes almost every type of stain

Will not leave residue on the surface

The Premise of Hyper Cleanse:
 

Expectations:
You should be able to easily clean blood, oil, old stains, new stains, whatever you can find. And it can be done without worrying about damaging or drying the surface.

Our Favorite time and place to use Hyper Cleanse:
So at first we thought it was a bit weird that almost everyone in our office admitted to actually walking around their houses looking for stains. However, when one considers how little control we often have over our world, Hyper cleanse can provide a real sense of Power:) We use it everywhere, and have often created super stains, just to see if they can be removed. As of this writing- Hyper Cleanse 177 Stains 1.

What Products are compatible with the Hyper Cleanse?
Hyper Cleanse is the foundation of good leather, fabric and carpet maintenance. Use it in conjunction with Leather Love, Hide Rehab and Inner Space. Also for the best looking cleanest engine on the planet combine Hyper Cleanse as a pre- soak and the go with a sidecar of Inner Space.

FAQs:

Q: Are there any surfaces that I can't use Hyper Cleanse on?

A: We are not very thrilled with its results on glass, however other than that run free, little camper! :) Ok, that may have been a bit enthusiastic- Suede and Alcantara can be tricky, so always test those in a small area first.

Q: What if I get the product on my car's Infotainment Screen ?

A: Lucky you ! You will have the cleanest screen in the neighborhood. Hyper Cleanse removes fingerprints, oils from your hands and that build that starts in the corners of the screens.
Free shipping over $75! All in-stock products ship within 24 hours and have an expected delivery of 3-4 business days for the continental US.
If you're not 100% Satisfied with your product please reach out and we will assist with a return or a solution to make it right.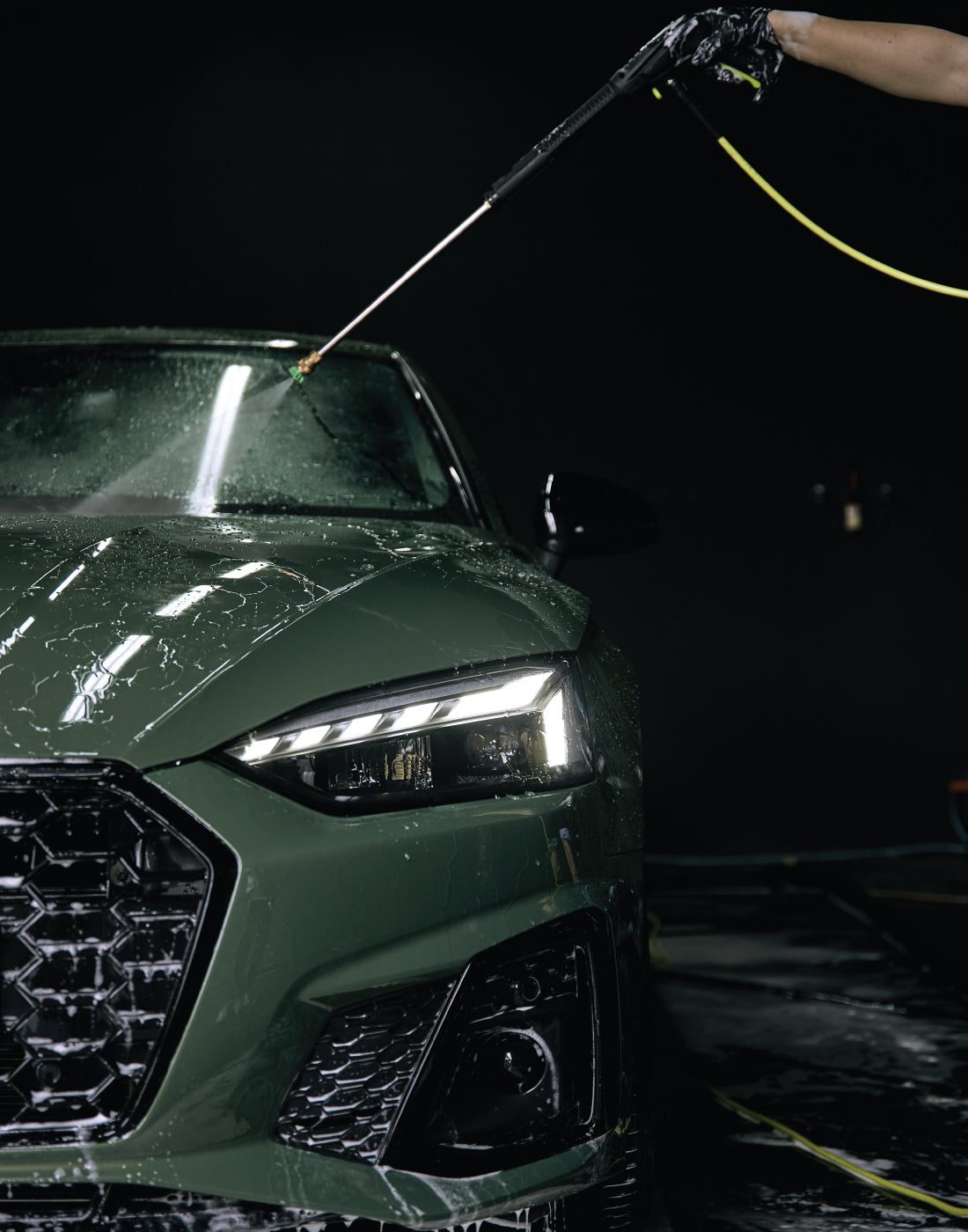 Our Philosophy
At Lithium we never look at the cost of an ingredient or scrutinize if something can be made cheaper. Our focus has always been on quality results and keeping surfaces healthy.
We 100% stand behind everything we sell. If you're not fully satisfied we will make it right.
It depends on your location. Orders placed with in stock will normally be shipped within 48 hours. You will receive an emailed shipping notification along with your tracking number. All orders are sent priority mail. Normally 1-3 business day service depending on your region.
We are happy to help you via email or in person with one of our detailing experts. Please call 801-750-9997 or email info@lithiumautocare.com or on our live web chat.