SEAL & SQUEAL Ceramic-Based Paint Sealant and Polish.
Formulated around a foundation of Si02 and Active Amino Polymers, Seal and Squeal bonds to paint surfaces – almost to the point of being needy and weird. It's one sealant that lasts and lasts. In fact, one application will reasonably last 6 to 8 months!
However, this is Lithium, and we demand more from our products than the average company-far more! With that being our goal, we added in some mild polishing agents that feed on oxidation and bring a level of shine that makes other sealants stand there and blush (that is if they had legs, which they don't :)
Why Seal and Squeal Si02 Sealant and polish is so good!
Si02 mashed together with Amino Polymers will withstand lots of abuse.
Transforms and protects better than any paint sealant product we've ever used.

Cuts through oxidation and "dead" paint like butter.

Highly slick and Hydrophobic – lasts for months.
Expectations:
A sealant that not only protects like a pissed off German Shepard - but adds a level of shine that has crashed many a gloss meter. If your paint is looking dull and could use a bit of love in the area of protection, you seriously need this product.

When and where do we like to use Seal & Squeal:
We love taking dull things and making them completely transform ! We use it on single stage paints. We love it on dark colored cars. Paints that have a few flaws. Seriously, if we could only choose one detailing product for the rest of our lives, Seal and Squeal would be it.


What products work well with Seal and Squeal ?
Of course Fore Clay and Luster Lube are your best 'first move' when using anything on your paint. But our favorite has to be; a base coat of Seal and Squeal. Let it cure for a few hours, then hit it with a top coat of Gloss Sauce. The combination of these two products will take your paint to the next level !


FAQs

Q: How long does it take for Seal and Squeal to cure?

A: About 8 hours.

Q: Can I just use Seal and Squeal by itself ?

A: Of course, this product will make just about any paint look like you spent hours correcting but in reality, it took you about 30 minutes.

Q: Why does everyone talk about putting Gloss Sauce on as a top coat for Seal and Squeal?

A: Seal and Squeal is a pure synthetic, therefore it last a really long time and is pretty much impervious to extreme temperatures. However, synthetic formulas have a tendency to refract light with more of a metallic sort of look. (which is incredible) Gloss Sauce contains T-1 Carnauba wax which refracts light with a warmer, more natural sort of glow. A look that a lot of people who collect and show cars really like.
Free shipping over $75! All in-stock products ship within 24 hours and have an expected delivery of 3-4 business days for the continental US.
If you're not 100% Satisfied with your product please reach out and we will assist with a return or a solution to make it right.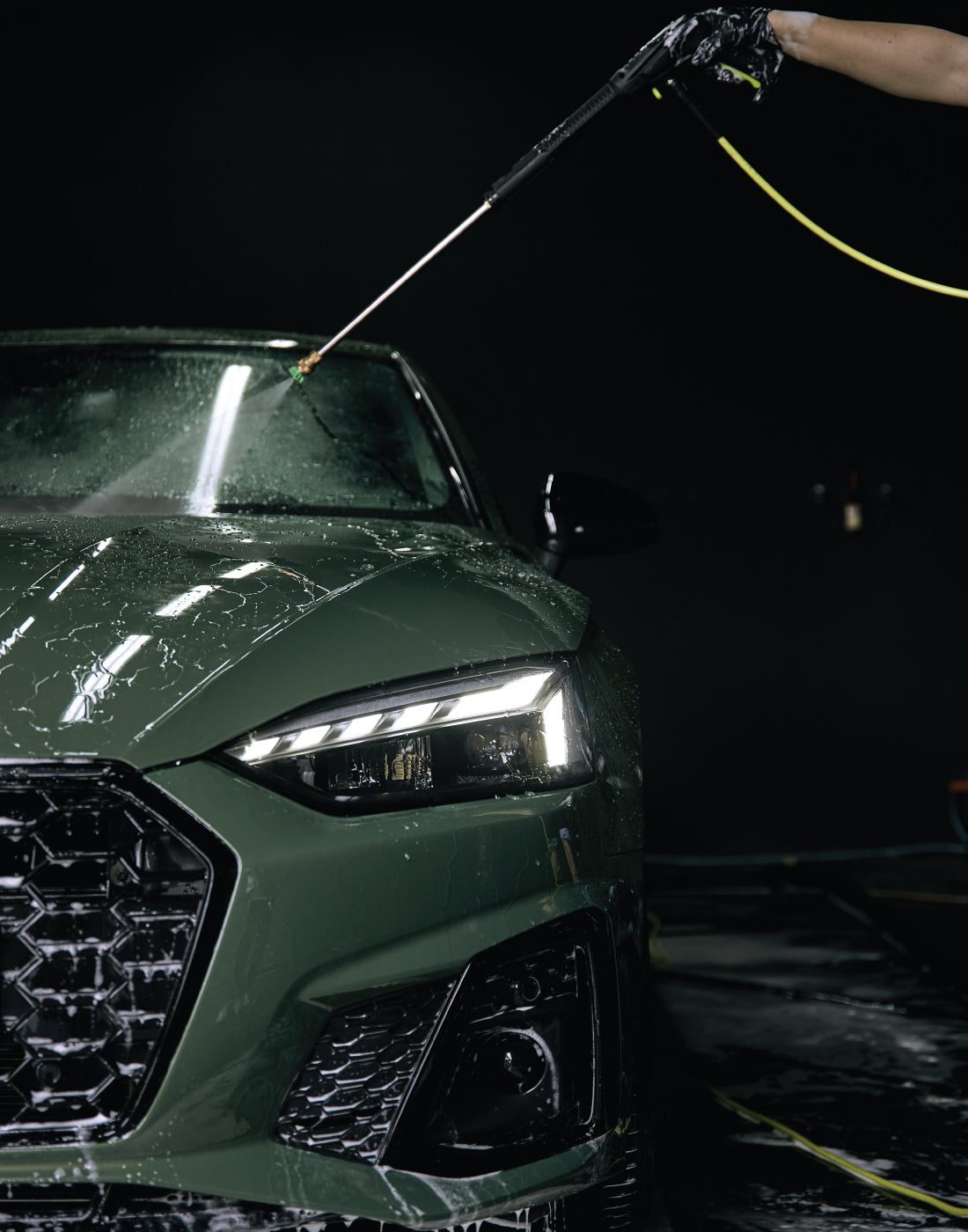 Our Philosophy
At Lithium we never look at the cost of an ingredient or scrutinize if something can be made cheaper. Our focus has always been on quality results and keeping surfaces healthy.
We 100% stand behind everything we sell. If you're not fully satisfied we will make it right.
It depends on your location. Orders placed with in stock will normally be shipped within 48 hours. You will receive an emailed shipping notification along with your tracking number. All orders are sent priority mail. Normally 1-3 business day service depending on your region.
We are happy to help you via email or in person with one of our detailing experts. Please call 801-750-9997 or email info@lithiumautocare.com or on our live web chat.