COLOR CRUSH Ceramic Detail Spray
Si02 Detail Spray
Color Crush ceramic detailer is quite unique when it comes to 'quick detailing technology'. It combines a Cross-Linked Pre-cured Polymer with Si02 into one super strong and easy-to-use spray. This fusion bonds to paint and other surfaces better than anything we have mixed to date and makes existing sealants and ceramic coatings more durable.
The combination of ingredients in Color Crush goes on quickly and buffs off super easy. You can do an entire car in just minutes and achieve a slick, hydrophobic, deep shine. The water beading produced by Color Crush is, may we say; 'pretty amazing' and the product is oh-so versatile. You can use it on paint, chrome, windows, and wheels, to help keep brake dust at bay. 
Car washes and harsh detergents are like Kryptonite to Si02, breaking it down quickly. We eliminated this problem by combining the Si02 with ingredients that are impervious to such assaults and will continue to protect the paint finish for months, even under the harshest circumstances.
What Makes Color Crush the best Sio2-infused quick detailer on the market? 
It is highly resistant to high PH soaps and Salts.

Extremely hydrophobic and produces a most incredible shine.

Great for plastics and glass.

Re- boost and revitalizes existing ceramic coats.
Expectations:
When it comes to expectations regarding Color Crush the word "Bliss" often comes to mind:) However, when it comes to performance, Color Crush will last about 4 to 6 months. When you use Color Crush; the majority of the mind blowing shine will occur after curing (about 3 hours) the next morning your car will make your eyes sting.

Our Favorite time and place to use Color Crush:
Alone time in the garage, where you don't necessarily want to get into a big project but just relax and do some touch up work. Mid week, before a car show, before the big date. All major Holidays. Color Crush just gets better with each application so Just apply it whenever and as often as possible.

Color Crush is fantastically compatible with these products:
As a recharge spray for Ceramic Slam. As a base coat for Ignite. By itself.






FAQs:

Q: What is the difference between Color Crush and Ignite After wash?

A: Ignite is formulated to blend with water as you dry your car and has a lower percentage of Si02 then Color Crush. Ignite also contains lubricants and conditioners. As mentioned, Color Crush contains a higher level of Si02 than Ignite by a factor 2x. However, instead of conditioners and lubricants, Color Crush contains polymers and inhibitors and will generally last twice as long as Ignite.


Q: How long should I allow Color Crush to remain on the surface before buffing?

A: Your best bet is to do one panel at a time which would allow for a couple of minutes between spraying, wiping and buffing off.

Q: How long after I apply Color Crush can my car get wet?

A: Well why do you want to go do that? Cure time is about 3 hours.
Free shipping over $75! All in-stock products ship within 24 hours and have an expected delivery of 3-4 business days for the continental US.
If you're not 100% Satisfied with your product please reach out and we will assist with a return or a solution to make it right.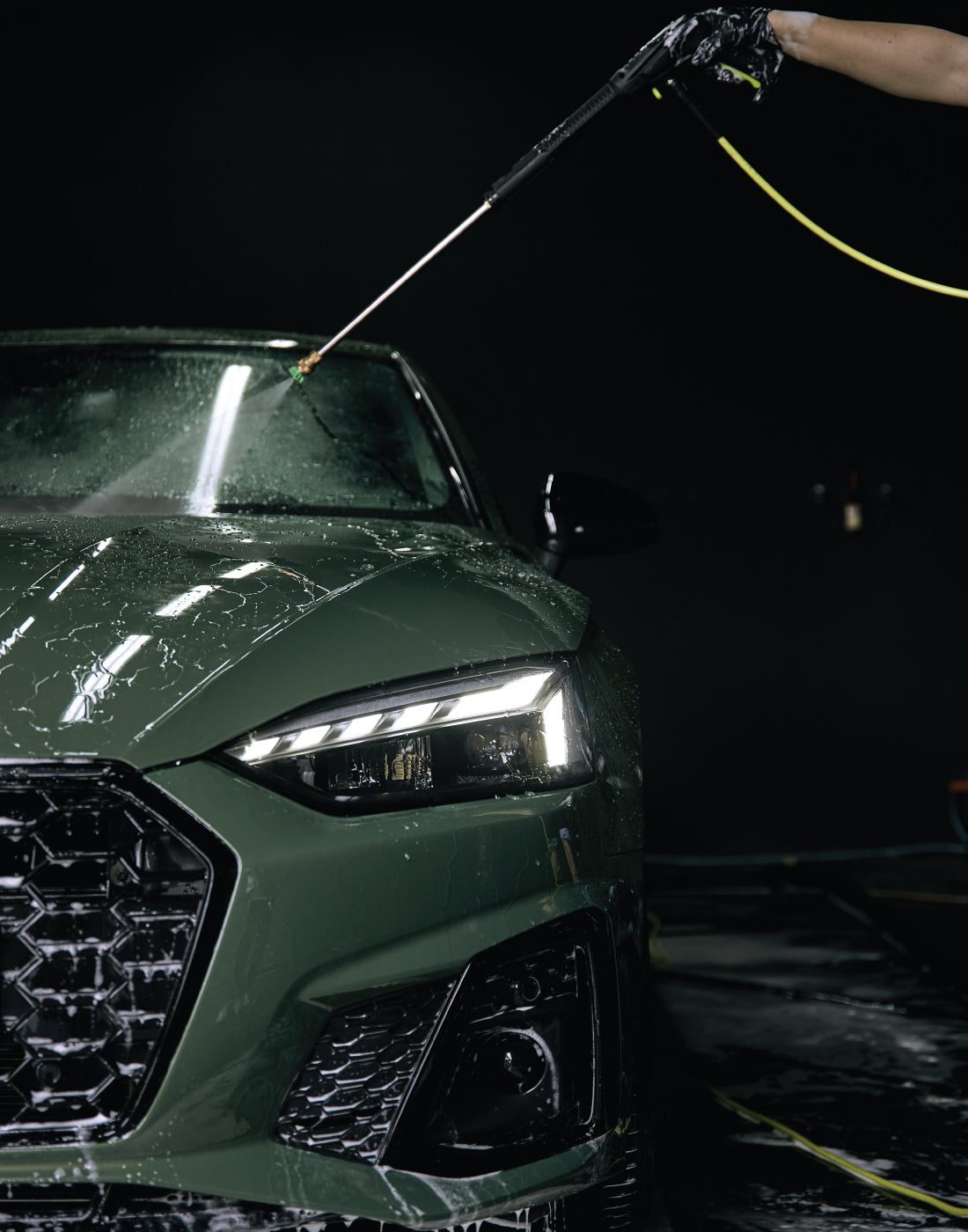 Our Philosophy
At Lithium we never look at the cost of an ingredient or scrutinize if something can be made cheaper. Our focus has always been on quality results and keeping surfaces healthy.
We 100% stand behind everything we sell. If you're not fully satisfied we will make it right.
It depends on your location. Orders placed with in stock will normally be shipped within 48 hours. You will receive an emailed shipping notification along with your tracking number. All orders are sent priority mail. Normally 1-3 business day service depending on your region.
We are happy to help you via email or in person with one of our detailing experts. Please call 801-750-9997 or email info@lithiumautocare.com or on our live web chat.