DOUBLE TAP 
Hydrating, PH Balanced Car Soap
In a world of Ceramic and Graphene "Everything" is there still room for a product that depends on nature for its results- instead of Marketing Hoopla? Well, when that product out cleans all others and makes your paint healthy at the same time. We boldly say "YES!"  
Regular car soaps dry out surfaces and are not that great for your paint. Lithium Double Tap is a unique mixture of cleaning agents, mixed with Essential Oils and Eucalyptus. The oils lubricate and hydrate the surface while the Eucalyptus helps to "Turbo-Clean" your paint even at a neutral PH level. As with all Lithium products- our primary goal is to make the surfaces of your car "Healthy" the addition of these ingredients reduces water spots, and micro-scratches and never leaves a dry film on the surface. Most importantly, the continual use of this product is good for your paint.
What makes Double Tap car soap better than all the "Tech Soaps" on the market? 
Uses natural essential
oils to help clean and lubricate the surface.
Double Tap Moisturizes and hydrates paint while it cleans.

Never leaves a film behind.

Incredible with a foam cannon or a good old bucket and mitt.
Expectations:

It is worthy to note: that the addition of Essential Oils are awesome for the health of your paint. However, they also make the suds heavier than traditional soaps. Therefore, it will not come out of a Foam Cannon like 'Shaving Cream' but instead, will sheet on the surface and create a protective layer of lubrication that will reduce scratching.





When we like to use Double Tap:
Whenever the goal is to clean and make surfaces healthy and hydrated. Oh, which is pretty much always.

What products are compatible with Double Tap:
We usually like to mix Double Tap with some Corona and Lynyrd Skynyrd. However, since that was a rather subjective survey, Ignite after wash is also a great choice.

FAQs

Q: Can this soap really hydrate paint ?

A: When the idea for this soap was originally conceived and mixed a lot of people in our office called B.S. To that comment our Chemist so eloquently asked the question- "Would you use dish soap to wash your car ? " Everyone stopped due to the absolute absurdity of the question and said - "Of course not, it would dry out your paint" Then the statement was made "If you can dry paint out; then it would be logical to assume that you can also re-hydrate it as well ?" Everyone shut up and went and tried the mixture and nobody has said a word since:)

Q: Can I use Double Tap in a bucket ?

A: Yes, Double Tap works incredibly well in a good old bucket. But be prepared for some really soft hands.
Free shipping over $75! All in-stock products ship within 24 hours and have an expected delivery of 3-4 business days for the continental US.
If you're not 100% Satisfied with your product please reach out and we will assist with a return or a solution to make it right.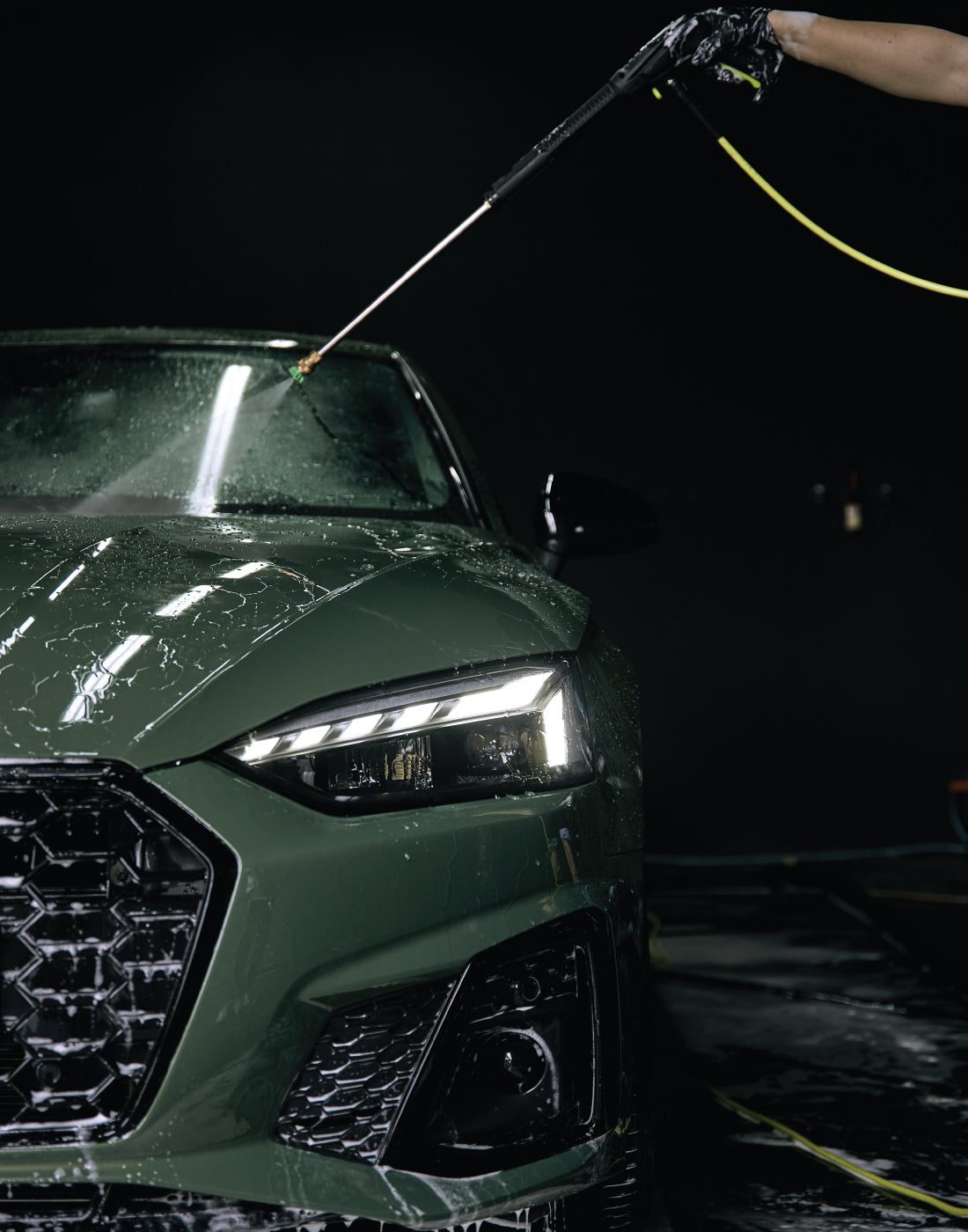 Our Philosophy
At Lithium we never look at the cost of an ingredient or scrutinize if something can be made cheaper. Our focus has always been on quality results and keeping surfaces healthy.
We 100% stand behind everything we sell. If you're not fully satisfied we will make it right.
It depends on your location. Orders placed with in stock will normally be shipped within 48 hours. You will receive an emailed shipping notification along with your tracking number. All orders are sent priority mail. Normally 1-3 business day service depending on your region.
We are happy to help you via email or in person with one of our detailing experts. Please call 801-750-9997 or email info@lithiumautocare.com or on our live web chat.