LUSTER LUBE & FORE CLAY CLAY BAR KIT
Clay Bar Kit With Si02 Infused Lubricants.
The fastest and easiest way possible to healthy, smooth paint is a clay bar and a good clay lubricant. Fore- Clay and Luster Lube are the very best there is when it comes to leaving surfaces smoother and brighter. This Dynamic Duo will remove iron, brake dust, sap, and twenty other pollutants that will damage your paint and clear coat if not removed.. The whole process only takes about 20 minutes but will totally transform your paint and glass surfaces.

ANYONE CAN USE A CLAY BAR KIT - NOT JUST THE PROS.

A lot of folks shy away from clay baring their paint, thinking "that is better left to the Pro's." However, it is one of the easiest and most satisfying ways to ensure your paint's continued health. It is a process that only takes a few minutes and should be done before any sealants, waxes, or Ceramics are applied. This extra step will ensure you do not seal in or cover up any contaminants that are embedded in your paint.
Fore- Clay is made from natural Volcanic mud and contains no dyes or fillers. The Natural white color allows you to see when it is time to knead the clay or replace it.  Luster Lube is a Si02-based lubricant that will not only protect your paint but leave an incredible shine every time you use it. 

Why Foreclay and Luster Lube are the Best Clay and Lubricant team in the world.
Natural formulation provides more adhesion than synthetic clay.

No-dye white color makes contaminants and pollutants highly visible.

No-scratch ultra-fine mixture.

16 ounces of Si02-infused Luster Lube included.
Expectations:
Will make even the worst paint unbelievably smooth and can be done by anyone in a matter of minutes. The single best thing you can do for the health of your paint.

Our favorite time and place to use Fore- Clay and Luster Lube.
Depending on what sort of conditions your car is driven in, we recommend you clay bar your car once in the Fall and once in the Spring.

What products are compatible with Fore - Clay and Luster Lube?
Clay barring your paint creates the perfect environment for every exterior product we make.

FAQ's

Q: Can I buy these Items separately?

A: If you find you need more of one than another you certainly can purchase them as separate items.

Q: I have never clay barred a car before, can I damage my paint?
A: If you keep the surface you are using the clay bar on constantly lubricated there is really no chance you will damage your paint. Just remember, if you drop the clay on the ground you need to throw it away. As it will pick up anything and everything.

Q: What if I just want to clay bar my car and then leave it.

A: We formulated Lithium Luster Lube with Si02 and other protectants. Therefore you can "Clay and walk away if you want and your paint will not only be smooth as glass but will have 3 to 4 months of hydrophobic protection.

Free shipping over $75! All in-stock products ship within 24 hours and have an expected delivery of 3-4 business days for the continental US.
If you're not 100% Satisfied with your product please reach out and we will assist with a return or a solution to make it right.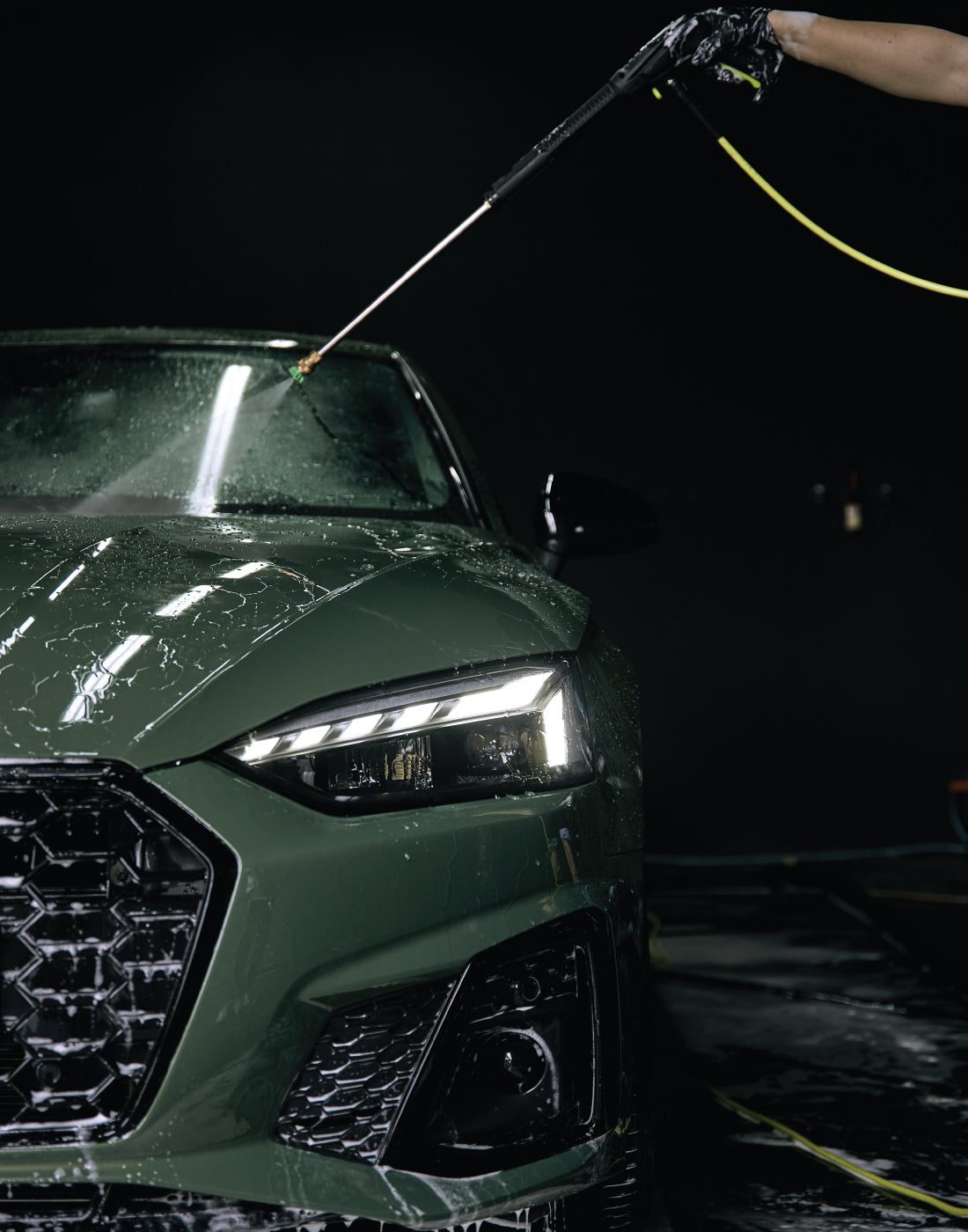 Our Philosophy
At Lithium we never look at the cost of an ingredient or scrutinize if something can be made cheaper. Our focus has always been on quality results and keeping surfaces healthy.
We 100% stand behind everything we sell. If you're not fully satisfied we will make it right.
It depends on your location. Orders placed with in stock will normally be shipped within 48 hours. You will receive an emailed shipping notification along with your tracking number. All orders are sent priority mail. Normally 1-3 business day service depending on your region.
We are happy to help you via email or in person with one of our detailing experts. Please call 801-750-9997 or email info@lithiumautocare.com or on our live web chat.