CERAMIC SLAM CERAMIC SPRAY COATING
DIY Ceramic Spray Coating
Yes, you can pay upwards of $1,200.00 to get your car's paint coated with Ceramic. It will look amazing, repel water, protect your paint, and help keep it cleaner between washes. Or you can pay $39.00 and get one of the highest concentrations of SI02 available in a DIY ceramic spray sealant and the only difference will be the size of your wallet.  
Ceramic Slam goes on in minutes yet lasts for months. It is impervious to extreme temperatures and creates a sacrificial barrier between your car's paint and the elements. 
Why Ceramic Slam is the finest DIY ceramic spray coating in the world. 
Creates the ultimate barrier between your car's paint and the elements

Repels everything but the shine.

Last for up to 12 months.

Super easy to apply and buff off.

Great for glass and headlights. 

Expectations:
You should be able to do 3 cars with a single bottle of Ceramic Slam. If the car's surface is well prepped (i.e. cleaned and clay barred it) should take about 20-25 minutes to finish the job. Depending on the environmental conditions Ceramic Slam will provide up to a year's worth of protection.

Our Favorite time and place to use Ceramic Slam:
If your car gets driven it will benefit from a good coat of Ceramic Slam. Notice- how we didn't "Say paint" that is because Ceramic Slam is also amazing on headlights, Taillights and Glass. It creates a protective hydrophobic shield, which dirt and water just can't stick to. It will also make your wheels look amazing. For the ultimate protection apply Ceramic Slam in the Fall and Spring.

What Products are compatible with Ceramic Slam?
Like we mentioned above, Ceramic is a very hard substance and once it cures you can put just about any of our products over the top of it. However, to save time and effort, we recommend you use Color Crush as topper to boost both the shine and life expectancy of the Sio2. Ignite as an after wash also helps the life expectancy and wash with P.H. Neutral Double Tap Soap to ensure Ceramic Slam lasts as long as possible.

FAQs:

Q: Can Ceramic Slam be stacked ?

A: Yes, the more coats you apply the better the protection will be. The only thing to note is; you have to allow at least eight hours of cure time between applications:

Q: What other lithium products are compatible with Ceramic Slam?

A: Ceramic Slam is an extremely durable and robust product and can be compatible with all our other products. However, you have to remember, because it is the strongest and most durable, it always needs to be laid down as the base coat. Then you can stack other things, such as waxes and detail sprays over the top of it. Even though you can put a nice coat of wax- such as Gloss sauce over it. We really recommend you stay within the SI02 formulas. Color Crush and Ignite are the perfect "toppers and boosters" of Ceramic Slam.

Q: What if I leave Ceramic Slam on the paint surface for too long ?

A: The longer you leave Ceramics on a surface the more they begin to cure and the more they cure the harder they are to remove. This can also leave "high spots or streaking" if you run into this problem it is easy to remedy as long as you catch it in the first 30 minutes or so. Simply take a damp microfiber towel and rub down the area and the streaks will disappear. However, since it did not have time to fully cure you will have to apply another coat in that area.
Free shipping over $75! All in-stock products ship within 24 hours and have an expected delivery of 3-4 business days for the continental US.
If you're not 100% Satisfied with your product please reach out and we will assist with a return or a solution to make it right.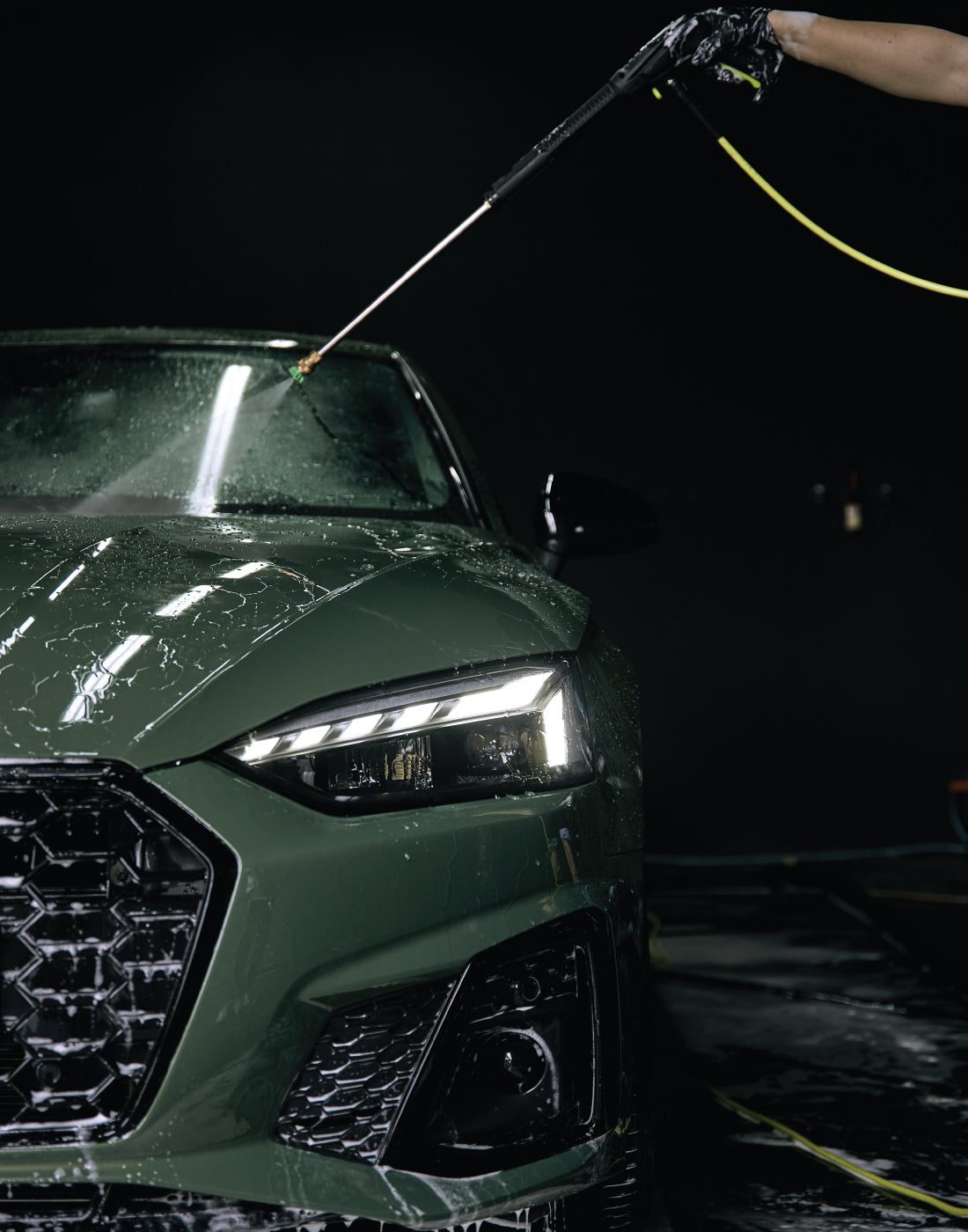 Our Philosophy
At Lithium we never look at the cost of an ingredient or scrutinize if something can be made cheaper. Our focus has always been on quality results and keeping surfaces healthy.
We 100% stand behind everything we sell. If you're not fully satisfied we will make it right.
It depends on your location. Orders placed with in stock will normally be shipped within 48 hours. You will receive an emailed shipping notification along with your tracking number. All orders are sent priority mail. Normally 1-3 business day service depending on your region.
We are happy to help you via email or in person with one of our detailing experts. Please call 801-750-9997 or email info@lithiumautocare.com or on our live web chat.