INNER SPACE 
Interior Conditioning Spray
You may have heard us say this before (like one million times) "Our primary goal is and always has been to make surfaces healthy". Because when things are healthy the rest just falls into place. As a point of clarification, we have never envisioned  a "healthy look"  as shiny and oily- but instead, more natural and new. You know, like the day it rolled off the assembly line, clean dry and looking incredible. 
Inner Space was designed to condition and protect every surface it was sprayed on. It will bring your interior back to life and keep it looking fresh for weeks. It was made for Plastic and vinyl, however, does a great job on leather as well. Inner Space was also named "The Best Interior Spray" in the 2021 Detailing Product Awards.  
The Reasons why Inner Space was named "Best of the Best for 2021".  
Makes Surfaces "healthy not Shiny".

Provides the maximum protection allowed by law.

Makes your interior "ShowRoom Fresh"

Smells incredible.


Expectations:
Inner Space goes on super easy and lasts for several months. It will protect your interior from fading, drying out and cracking, while reflecting harmful U.V. Rays. The look of Inner Space is "subtle by design" as we said, its job is to condition and protect. Therefore, if you would like to see the real difference it is making, we would encourage you to to choose a section of your dash and only do half of it with Inner Space - the difference will blow you away.

Our favorite time and place to use Inner Space:
We have customers who use Inner Space every week when washing their car. We applaud this level of ambition. However, for us underachievers, we find that once a month is more than adequate to keep the interior looking and smelling awesome. Also, don't limit yourself to the interior. Inner space is awesome for engines after a good cleaning and a ton of other surfaces as well.

Inner Space is compatible with these products and surfaces:
Anything plastic, vinyl, leather (sealed leather only no Alcantara or suede.) Inner Space works incredibly well when teamed up with Hyper Cleanse for a good "Pre Scrub".

FAQs:

Q: What is the best way to apply Inner Space ?

A: You want to spray it directly on to a clean microfiber towel to avoid overspray and make sure you have full control over where it is applied.

Q: Inner Space smells incredible. What is the scent called?

A: It is actually the scent of Juicy Fruit gum.

Q: Does Inner Space have any cleaning abilities?

A: Not so much, it is what we like to call in the industry "a specialty item" A.K.A. the very best at one thing !

Free shipping over $75! All in-stock products ship within 24 hours and have an expected delivery of 3-4 business days for the continental US.
If you're not 100% Satisfied with your product please reach out and we will assist with a return or a solution to make it right.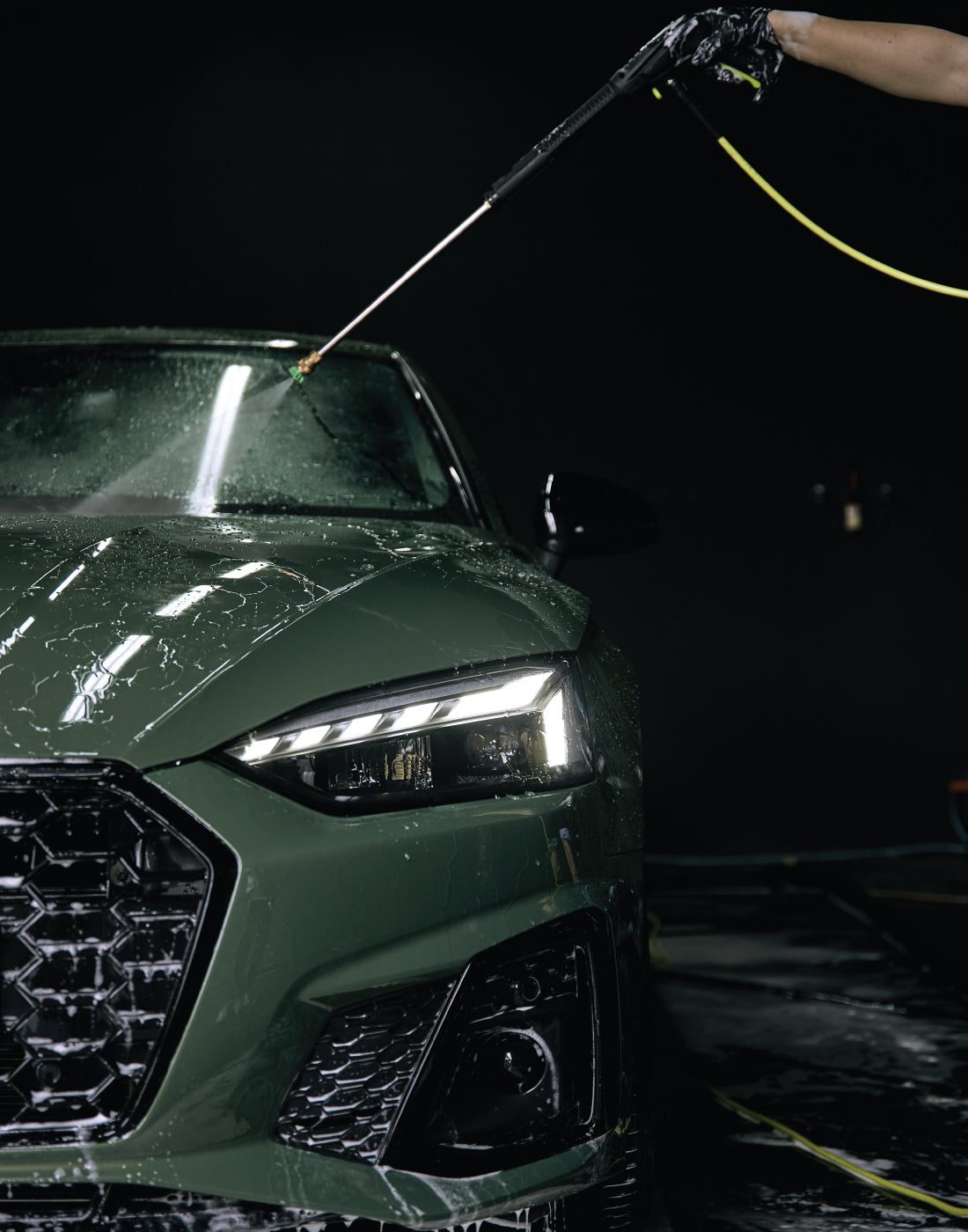 Our Philosophy
At Lithium we never look at the cost of an ingredient or scrutinize if something can be made cheaper. Our focus has always been on quality results and keeping surfaces healthy.
We 100% stand behind everything we sell. If you're not fully satisfied we will make it right.
It depends on your location. Orders placed with in stock will normally be shipped within 48 hours. You will receive an emailed shipping notification along with your tracking number. All orders are sent priority mail. Normally 1-3 business day service depending on your region.
We are happy to help you via email or in person with one of our detailing experts. Please call 801-750-9997 or email info@lithiumautocare.com or on our live web chat.