TRIM SERUM Plastic Restorer and Protectant. 
Formulated to transform weathered and oxidized trim in seconds. Trim Serum reverses the effects of exposure to the elements and U.V. Light. It penetrates and seals all plastic surfaces. Resulting in a non sheen factory new appearance, which will remain that way for months. Each time you use Trim Serum it will last a bit longer. 
Over time the plasticizers and oils come to the surface of the plastic and then evaporate, leaving plastics looking faded and oxidized, trim Serum Replaces these enhancing the entire look of your car. 
Why Trim Serum is such a great product: 
Instantly transforms weathered and oxidized rubber and plastic.

Penetrates plastics and rubber making it look new.

Last longer with each application.

Low Sheen Factory new look.
Expectations:
Trim Serum is a conditioner and is designed to keep new plastic looking awesome and bring back plastic that is in terrible shape back from the dead. Depending on the environmental conditions and weather, you can expect Trim Serum to last about 3 months.

Our Favorite time and place to use Trim Serum:
Once in the Spring, Summer, fall and Winter will keep your plastic looking perfect. There is enough product in a single bottle of Trim Serum to do about Three Million Cars, so don't fret about running out.

Other Products Trim Serum is Compatible with:
As we are always saying: "Proper preparation leads to really nice results"
Therefore, it never hurts to have a bottle of Hyper Cleanse on hand so you can deep clean all your trim before restoring it.




FAQs

Q: How Long will Trim Serum Last ?

A: Depending on the conditions, about 3 months. However, it is important to note that it does stack and each application will last longer than the previous one.

Q: Does Trim Serum Have dye in it ?

A: No ! Our Objective was to replace what is being lost to the elements over time and bring your plastic back to health. Not cover up the symptoms with a cheap black dye.

Q: What is the difference between Trim Cubes and Trim Serum?

A: Trim Cubes are made from Ultra tough commercial grade Ceramic fused with Graphene Oxide. And will be a permanent Solution to your plastic problems. Trim Serum will condition plastic and keep looking incredible with occasional applications.
Free shipping over $75! All in-stock products ship within 24 hours and have an expected delivery of 3-4 business days for the continental US.
If you're not 100% Satisfied with your product please reach out and we will assist with a return or a solution to make it right.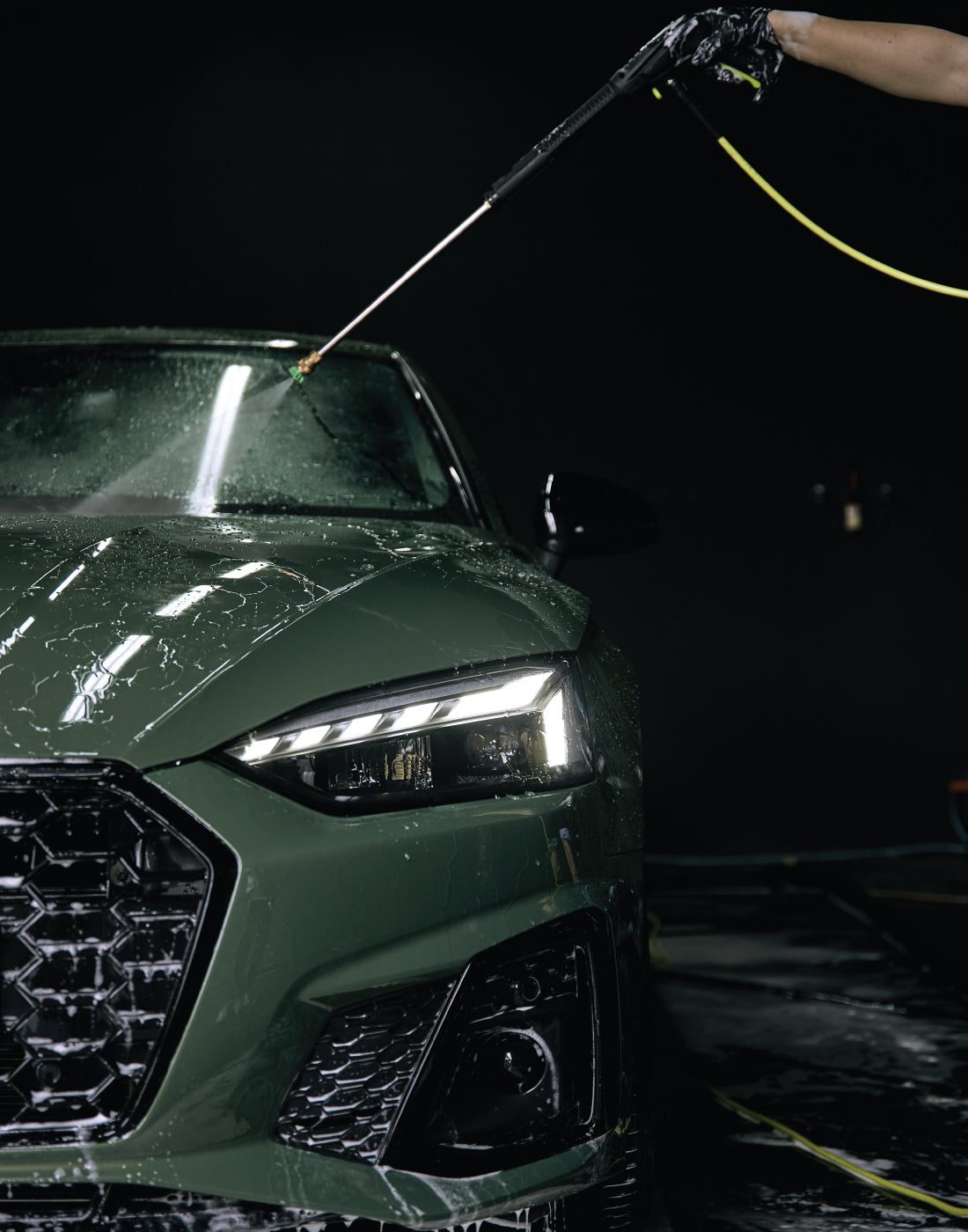 Our Philosophy
At Lithium we never look at the cost of an ingredient or scrutinize if something can be made cheaper. Our focus has always been on quality results and keeping surfaces healthy.
We 100% stand behind everything we sell. If you're not fully satisfied we will make it right.
It depends on your location. Orders placed with in stock will normally be shipped within 48 hours. You will receive an emailed shipping notification along with your tracking number. All orders are sent priority mail. Normally 1-3 business day service depending on your region.
We are happy to help you via email or in person with one of our detailing experts. Please call 801-750-9997 or email info@lithiumautocare.com or on our live web chat.