WHEELY GREAT Tire Conditioner.
Let's face it, even the best detail or wash job in the world looks a little off - without taking care of your tires. Tires definitively take more abuse than any other component on a car, yet usually receive the least amount of love. Wheely Great, not only makes rubber Healthy, it turns your tire a deep rich natural looking black. 
Do your tires a favor and go beyond just cleaning them with soap. Condition and clean the rubber, which is highly vulnerable to U.V. rays, road salts and other pollutants. Not to mention, soap can dry out the rubber over time. Wheely Great also removes the Brown Coloration most tires get, due to a process called "Blooming". 
Why is Wheely Great - Wheely Great? 
Checks all the boxes when it comes to making your tires look incredible.

Helps avoid sidewall cracking.

Turns tires a natural deep, rich black.

 Protects tires from harmful U.V. rays.
Expectations:
Wheely great should last approximately 3 to 4 weeks between applications. It instantly removes road grime and Antiozonant, the chemical in tires that turns brown as it comes to the surface.

Our favorite time and place to use Wheely Great:
In a house, with a mouse, on a train or in a plane.. That is how much we love this formula, it just takes a great detail to the next level and protects like no other.

Products that are compatible with Wheely Great:
Nothing beats Wheely Great with a sidecar of Hyper Cleanse when it comes to making both your wheels and tires healthy and beautiful.


FAQs:

Q: Do I need to pre-wash my tires before applying Wheely Great?

A: As long as they are not caked with mud you do not need to do anything but Spray it on wait a few minutes and then wipe it off.

Q: What is the best technique for achieving great results with Wheely Great?

A: We like to go around and spray all four tires and then by that time the first tire we sprayed is ready to be buffed out with a microfiber towel, then the second and so on. Really nothing to it.

Q: Can I do my Rims with Wheely Great ?

A: That is not really what the product was designed for. However, we work closely with some folks who enjoy "freestyling a bit" when it comes to detailing and they swear "Wheely Great makes rims look brand new." Who are we to argue.
Free shipping over $75! All in-stock products ship within 24 hours and have an expected delivery of 3-4 business days for the continental US.
If you're not 100% Satisfied with your product please reach out and we will assist with a return or a solution to make it right.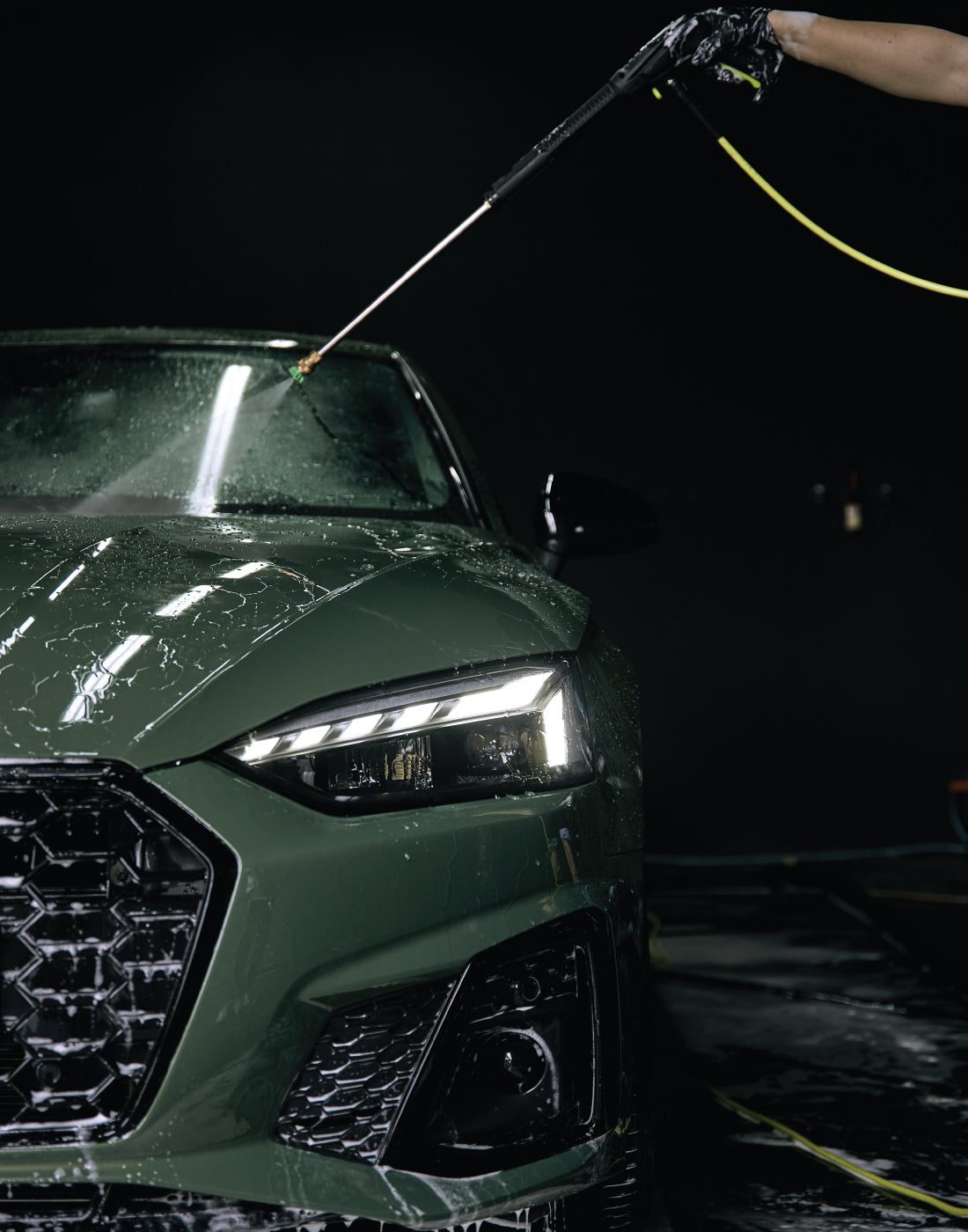 Our Philosophy
At Lithium we never look at the cost of an ingredient or scrutinize if something can be made cheaper. Our focus has always been on quality results and keeping surfaces healthy.
We 100% stand behind everything we sell. If you're not fully satisfied we will make it right.
It depends on your location. Orders placed with in stock will normally be shipped within 48 hours. You will receive an emailed shipping notification along with your tracking number. All orders are sent priority mail. Normally 1-3 business day service depending on your region.
We are happy to help you via email or in person with one of our detailing experts. Please call 801-750-9997 or email info@lithiumautocare.com or on our live web chat.