TRIM CUBES Permanent Plastic Restoration Kit
Our Graphene Trim Cubes are a huge leap forward in the science of restoring and bringing plastics back to life. This product will PERMANENTLY bring back the rich deep color of the plastic while leaving a protective shield that will last for years (yes, we said years). 

We know, we hate outlandish claims as much as the next person. So much so, that when our test started showing that our new fusion of Ceramic and Graphene was lasting far beyond our wildest expectations (can you say 1,400 washes) the people in marketing- yes, marketing:) said "we can't say that, nobody will believe it. It could damage the brand." Everyone kowtowed a bit and said, "Ya you are probably right". Thus, all our packaging was printed with a far more conservative  "250 wash Claim".

Well, as the story goes, everyone at Lithium did not sleep for weeks knowing that we were not telling people what we knew to be true, just to look credible. From there everyone took a vote and we decided that we would always be truthful whether for better or worse and now we have freed ourselves to say. Trim Cubes - 1,000 + washes Bi….

What Makes Trim Cubes the absolute best product on the planet for plastic trim?

New 9H Ceramic & Graphene formula that is designed for longevity

The formulation of this product is absolutely amazing. But the Pre-impregnated sponges are the best vehicle for applying such that the market has ever seen.

Comes as a Complete kit; gloves, 4 cubes (enough for 1 to 2 cars) Pre- cleaner.

Makes even the worst plastic look brand new and stay that way. We guarantee it!

Super easy to use. An entire car can be done in about 20 minutes.
WHAT YOU'LL GET:
4 Individually packaged Graphene/Ceramic infused Trim Cubes
1 spray bottle of pre-application cleaner
1 pair of gloves
1 Instruction card
Expectations:
They should be high and rightfully so. This product will take even the worst of plastics and make it look incredible. All the plastic you see in photos throughout our site, were done by us with zero touch up or enhancement. We literally test this product daily in some insane circumstances and are amazed everyday by the results.

When and where we like to use Trim Cubes.
Funny, because ever since we perfected this product all any of us see is faded plastic. We feel like everyone is sick and we are Doctors. One person here (who shall go unnamed) actually goes to grocery stores and asks to do people's plastic while they shop. That is either the weirdest thing we have ever heard of or the most ingenious way to get a date ever devised. Well Played..

What other products Trim Cubes are compatible with:
For all its attributes Trim Cubes remain fairly non social and do not play well with others.


FAQs:

Q: What if I get highspots or streaks with this product ?

A: We chose the applicators we did; because they virtually eliminate streaking. However, if by chance something did go wrong. You can buff the surface with a slightly damp microfiber towel, dry it and apply another coat.

Q: What if this product gets on my paint or glass? Should I mask off the paint?

A: This is not a problem as long as you wipe it off quickly. We have tried masking off areas and it simply isn't worth the extra work, as the product can seep under the tape and it is better to be able to see the areas you need to wipe clean..

Q: Can I do two coats of this product?

A: We have been testing this product for over a year and have

Free shipping over $75! All in-stock products ship within 24 hours and have an expected delivery of 3-4 business days for the continental US.
If you're not 100% Satisfied with your product please reach out and we will assist with a return or a solution to make it right.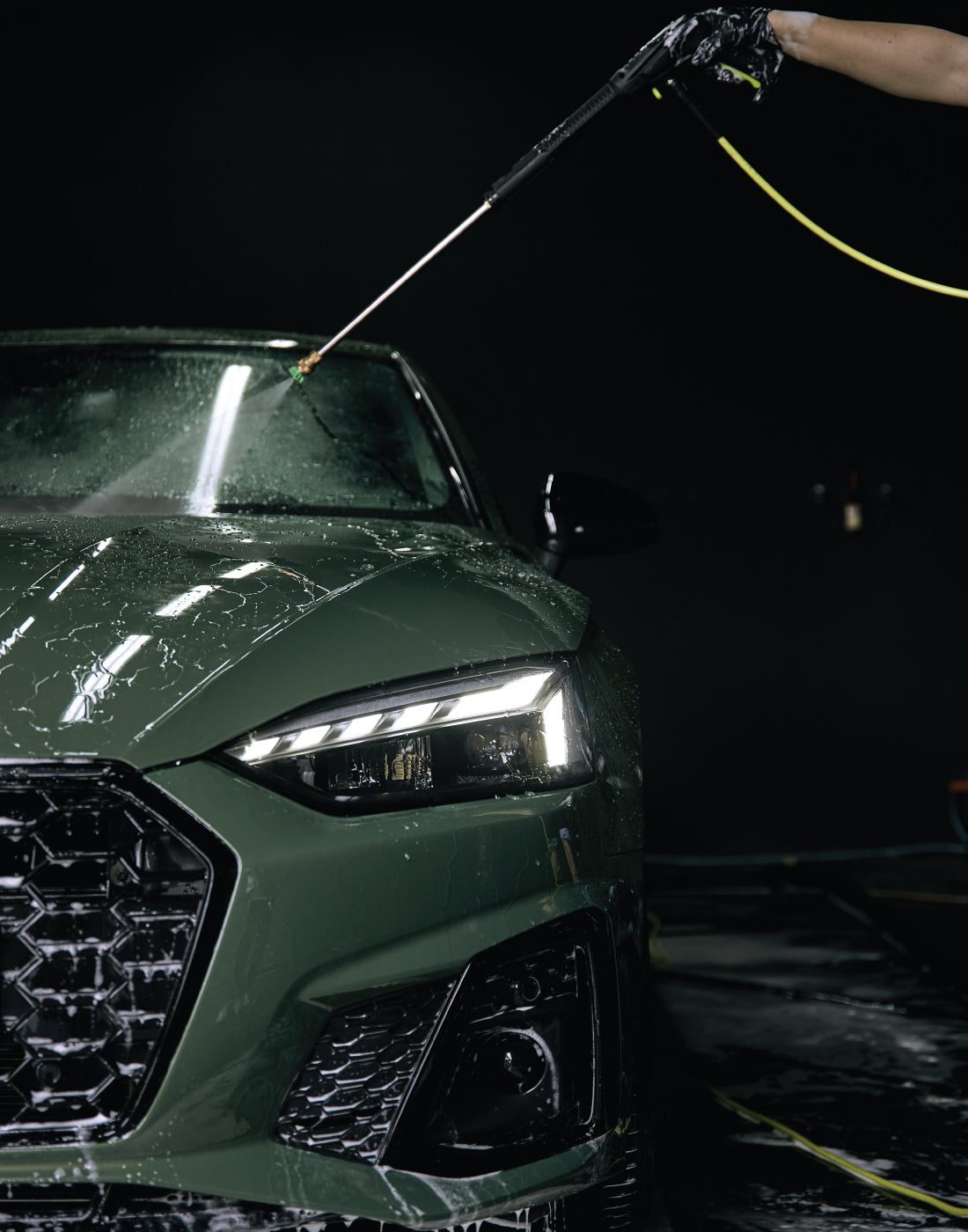 Our Philosophy
At Lithium we never look at the cost of an ingredient or scrutinize if something can be made cheaper. Our focus has always been on quality results and keeping surfaces healthy.
We 100% stand behind everything we sell. If you're not fully satisfied we will make it right.
It depends on your location. Orders placed with in stock will normally be shipped within 48 hours. You will receive an emailed shipping notification along with your tracking number. All orders are sent priority mail. Normally 1-3 business day service depending on your region.
We are happy to help you via email or in person with one of our detailing experts. Please call 801-750-9997 or email info@lithiumautocare.com or on our live web chat.