HIDE REHAB 
Leather Conditioner.
Just like your skin, leather needs to be hydrated and moisturized. Regular use of Hide Rehab leather conditioner will keep your car's leather soft and supple. Its natural ingredients work great with protective urethane coatings found on most new leather seats as well.
We combine lipids, Shea Butter, Vitamin E, Purified Coconut oils, and other natural conditioners that provide a low-shine factory look, that help protect against dehydration and Ultra Violet Rays. It is 16 ounces of leather conditioning power that any detailer, gearhead, or OCD person will love.
Why Hide Rehab is the best Leather Conditioner you can buy.
Hydrates, moisturizes and protects leather.

All-natural formula with no harmful ingredients.

Dries clean with no shine or residue.

Also great for urethane coatings found on some leathers.
What Can You Use Hide Rehab Leather Conditioner On:
 Hide Rehab is an amazing leather conditioner and hydrater. It is great for cars, trucks, SUVs, RVs, planes, and any other vehicle that has leather surfaces. We designed this leather conditioner to be used on car seats, arm rests, center consoles, leather dashboards, leather steering wheels, door panels, and more. It is extremely easy to use and works in conjunction with our leather cleaner to make things simple and effective.
Expectations:
Regular use of Hide Rehab will keep leather soft, supple and smelling great. Will provide a "No Sheen factory look". Super easy to apply and remove.

Our favorite time and place to use Hide Rehab:
It is great to apply to all the leather in your car a couple of times per month. Especially in the winter months, when the air is cold and dry. We never stop there though, as Hide Rehab is incredible on couches, boots, purses, saddles, office chairs. You name it if it is leather, Hide Rehab will make it healthier.

Products that are compatible with Hide Rehab:
Starting rehab with some cleansing is always a good idea, so begin the process with a spray or two of the best leather Cleaner in the free world- Hyper Cleanse. Also works great as a topper after using some Slather Bio Cleanse.

FOQs:

Q: What is the Difference between Hide Rehab and Leather Love?

A: Hide Rehab is the ultimate maintenance regime for Leather, made to be used regularly. Leather Love is a more intense restorer or rejuvenator for older hides.

Q: My Leather is coated. Do I still have to treat it ?

A: Great question. With the coating over the leather Treatments such as Hide Rehab (or any other for that matter) will not absorb into the leather. However, it still makes sense to perform regular maintenance on the seats as we have seen firsthand; that Urethane coatings that have been taken care of and maintained with Hide Rehab look far better with fewer creases, than coated seats which received no maintenance.

Free shipping over $75! All in-stock products ship within 24 hours and have an expected delivery of 3-4 business days for the continental US.
If you're not 100% Satisfied with your product please reach out and we will assist with a return or a solution to make it right.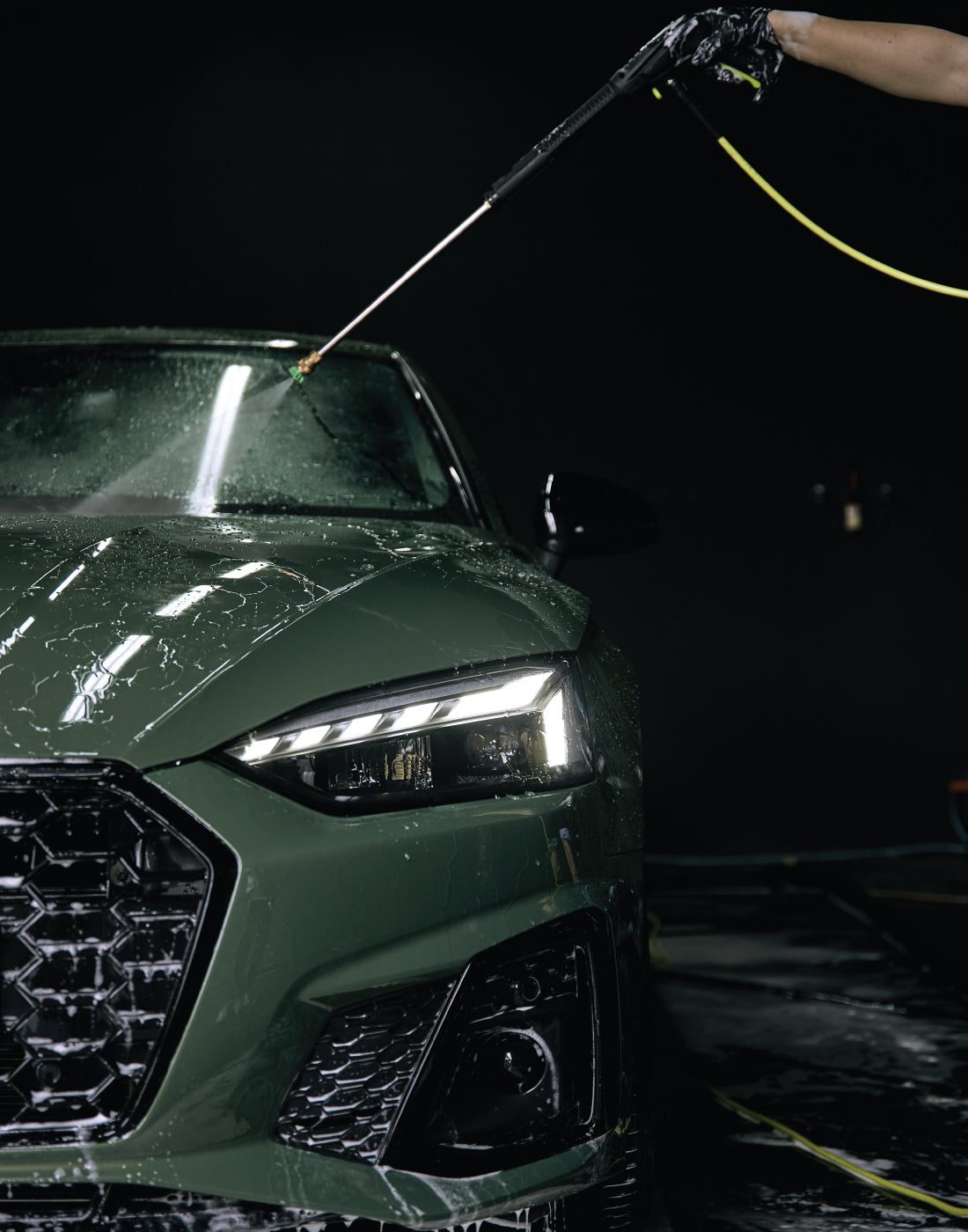 Our Philosophy
At Lithium we never look at the cost of an ingredient or scrutinize if something can be made cheaper. Our focus has always been on quality results and keeping surfaces healthy.
We 100% stand behind everything we sell. If you're not fully satisfied we will make it right.
It depends on your location. Orders placed with in stock will normally be shipped within 48 hours. You will receive an emailed shipping notification along with your tracking number. All orders are sent priority mail. Normally 1-3 business day service depending on your region.
We are happy to help you via email or in person with one of our detailing experts. Please call 801-750-9997 or email info@lithiumautocare.com or on our live web chat.