GLOSS SAUCE NOT INCLUDED IN BLACK FRIDAY PROMOTIONS
GLOSS SAUCE 
T-1 Carnauba Wax, Fused with Active Amino Polymers. 
Take a little bit from everything we have learned over the past 20 years, mash it into a 16-ounce bottle, and extraordinary things are bound to happen. That's right, from the day we first started formulating and mixing products in the back of our shop, we have always envisioned a product like Gloss Sauce.

A mixture of technology and nature, with the best of both, blended together.  We combined a mind-bending combination of light-vectoring ingredients that enhance paint better than anything on the planet.  We combined ultra-pure T-1 Carnauba wax to make your paint look a mile thick – then blend some Curable Amino Polymers, taking durability to crazy levels.

Why do the Pros consider this the best Wax ever made? 
Combines the durability of Polymers with the warmth and glow of Carnauba.

Extremely forgiving, and super easy to apply and remove.

Outlast any wax we have tested.

Provides incredible depth to any paint color.
Expectations:
We loved the look of Carnauba and the way it refracts light. However, we wanted it to last forever.. Well we were able to achieve 4 to 6 months. Yes, that is a long way from 'forever' but when you see the light dancing off your car - time will seem to slow down.

When and where we like to use Gloss Sauce:
Anytime we are looking for that slight edge in appearance. I.e. car shows, first dates and moving into a new neighborhood (letting everyone know, that's just how the new people roll)

What products is Gloss Sauce compatible with?
As mentioned; Gloss Sauce is the Soulmate of Seal and Squeal and they were pretty much designed in conjunction- as the perfect balance between shine, protection and durability. However, Gloss is also one of our Best stand alone products as well.


FAQs

Q: What sort of paint preparation do I need to do before applying Gloss Sauce ?

A: Ultimately that is up to you. Gloss Sauce will provide nice protection and a great shine no matter what. However, a little bit of prep time can go a long way; in not only making your paint look great but feel great as well. Clay baring prior to the application of any top coat is recommended.

Q: How long should I leave Gloss Sauce on the paint surface before buffing it off?

A: Gloss Sauce contains "No Solvents" so you can leave it on the surface for as long as you would like and it will still come off in an effortless manner. However, the Best answer is: about 10 minutes. This is an easy method we use: Do two quarter panels at a time. When you are done applying the wax to the second panel, go back and buff the first one. Continue this way around the car.
Free shipping over $75! All in-stock products ship within 24 hours and have an expected delivery of 3-4 business days for the continental US.
If you're not 100% Satisfied with your product please reach out and we will assist with a return or a solution to make it right.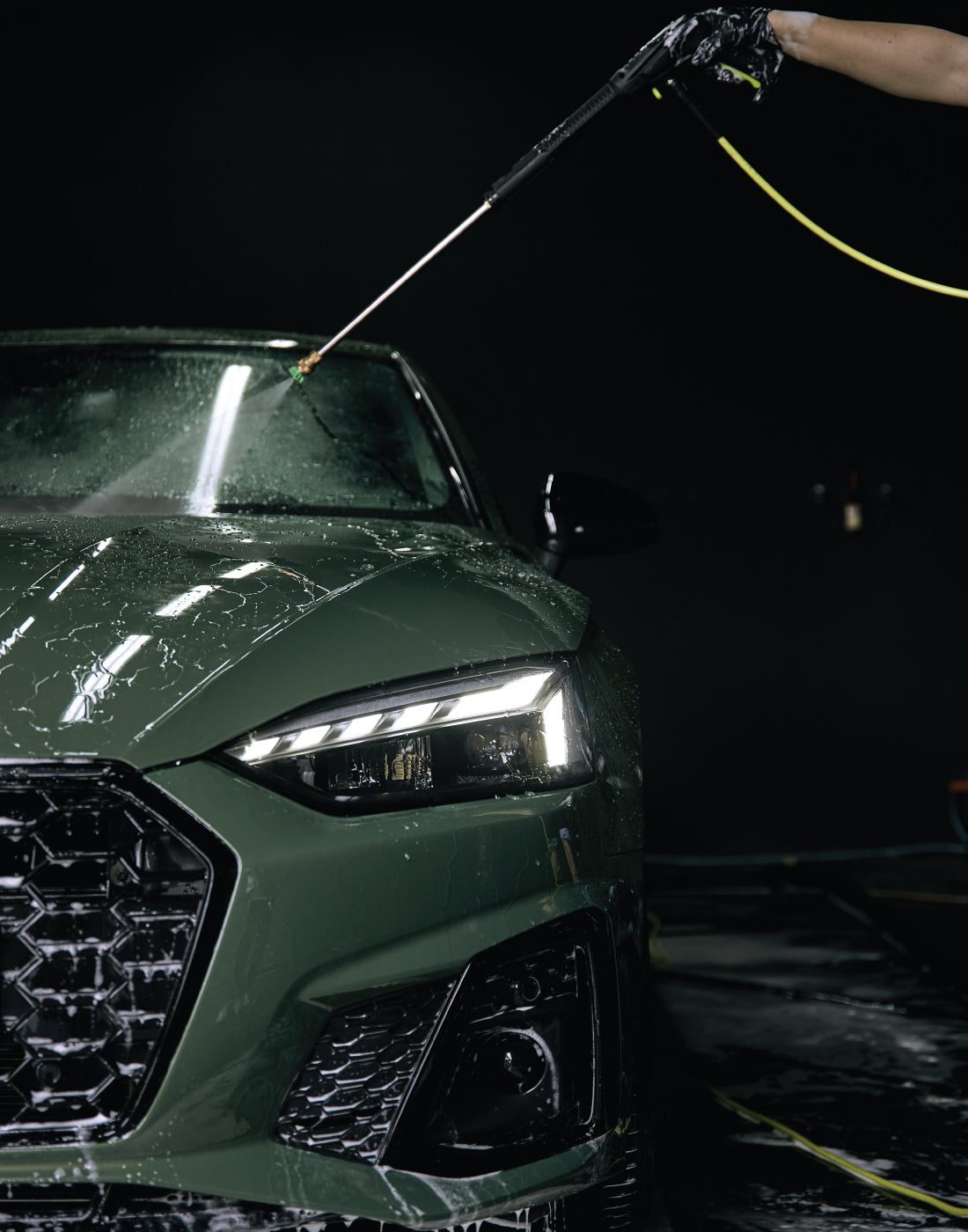 Our Philosophy
At Lithium we never look at the cost of an ingredient or scrutinize if something can be made cheaper. Our focus has always been on quality results and keeping surfaces healthy.
We 100% stand behind everything we sell. If you're not fully satisfied we will make it right.
It depends on your location. Orders placed with in stock will normally be shipped within 48 hours. You will receive an emailed shipping notification along with your tracking number. All orders are sent priority mail. Normally 1-3 business day service depending on your region.
We are happy to help you via email or in person with one of our detailing experts. Please call 801-750-9997 or email info@lithiumautocare.com or on our live web chat.