IGNITE After Wash 
Here's a dirty little secret (literally) : most all micro scratches on a paint's surface occur during the drying phase of a car wash. Ignite contains lubricants, polymers and a sidecar of Si02  that will help prevent this from happening. 
While your paint is still wet, you spray Ignite across the body panels then dry as you usually would. However, what is different this time is; your paint is being slathered in conditioners, Si02 and Polymers.These ingredients will stop you from scratching your paint and make soap film a thing of the past. Ignite takes the boring old process of drying and turns it into a magical time for both you and your car.
Why you need this product: 
Ignite provides a shield of lubricants and polymers that help prevent micro scratching.

Ignite will make drying your car extremely fast and easy.

Fused with conditioners  and Si02. Ignite will make your paint Shine like the Sun.

Leaves an extremely slick and hydrophobic surface, which keeps your car clean between washes.
Expectations:
Ignite will enhance both the condition and look of your paint with every wash. It makes drying super easy and safe on your finish. As it cures your car's shine will continue to get better and the next day the surface of your paint will be extremely slick and hydrophobic. It works on all exterior surfaces.

When and where we like to use Ignite:
Naturally we use Ignite after every wash. However, it can also be used as a "stand alone" quick detailer. It is also one of the best glass cleaners we have ever used. After a couple of times using it on your windshield, you will realize you quit using your wipers months ago and did not even realize it.

Products that are compatible with Ignite.
Ignite works great with Color Crush, Ceramic Slam and double Tap.

FAQs:

Q: If I use Ignite everytime I wash my car will it cause problems?

A: On the contrary Ignite stacks very well and adding additional coats only deepens the shine and protection of your paint.

Q: What is the difference between Ignite and Color Crush ?

A: Color Crush has a much higher concentration of Sio2 and does not contain lubricants. It is also generally more hearty than Ignite as well. Ignite contains paint conditioners and more lubricants and polymers. It is formulated to blend well with water and buff off the surface with extreme ease.
Free shipping over $75! All in-stock products ship within 24 hours and have an expected delivery of 3-4 business days for the continental US.
If you're not 100% Satisfied with your product please reach out and we will assist with a return or a solution to make it right.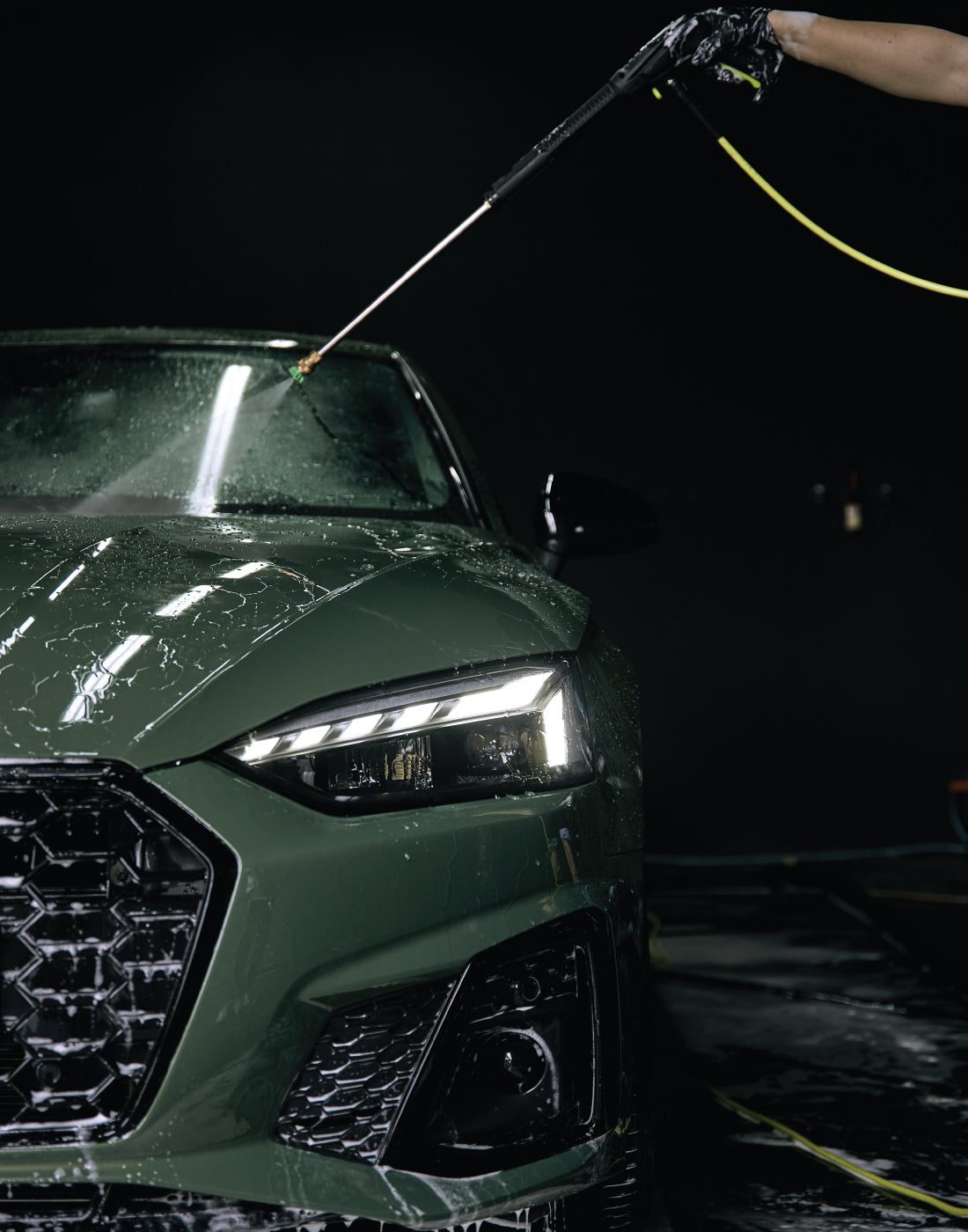 Our Philosophy
At Lithium we never look at the cost of an ingredient or scrutinize if something can be made cheaper. Our focus has always been on quality results and keeping surfaces healthy.
We 100% stand behind everything we sell. If you're not fully satisfied we will make it right.
It depends on your location. Orders placed with in stock will normally be shipped within 48 hours. You will receive an emailed shipping notification along with your tracking number. All orders are sent priority mail. Normally 1-3 business day service depending on your region.
We are happy to help you via email or in person with one of our detailing experts. Please call 801-750-9997 or email info@lithiumautocare.com or on our live web chat.